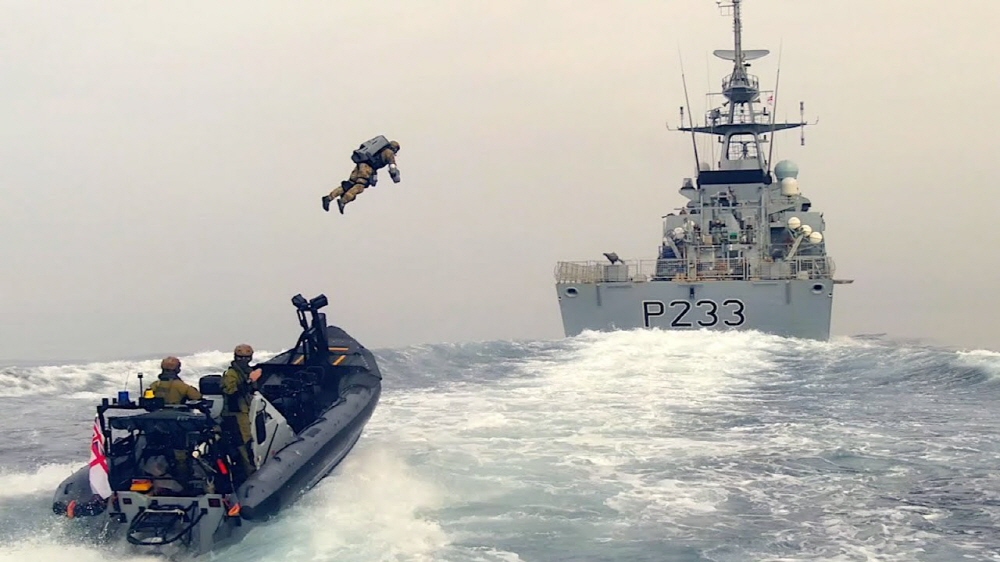 Participate in a naval drill of the Dutch Navy Special Forces and jump off a virtual enemy ship from a small boat. Using a jet suit developed by Gravity Industries, he succeeded in the mission of flying from a high-speed ship to another ship.
Richard Browning, who developed the jet suit, was originally a British Marine Corps reserve. Perhaps that's why, with two British Marines, they tried to do this. It flew back from the end of the ship, but it seems that the waist and both arms jetsuit parts have been slightly improved, and it has been improved so that it can be mounted on the waist after getting off at the destination.
Prior to the Marine Corps training, it was carried out during a 50km/h high-speed movement, so the actual perceived speed can be felt much faster. Moreover, because it moves in the air, it can require considerable courage and athletic ability. Related information can be found here.