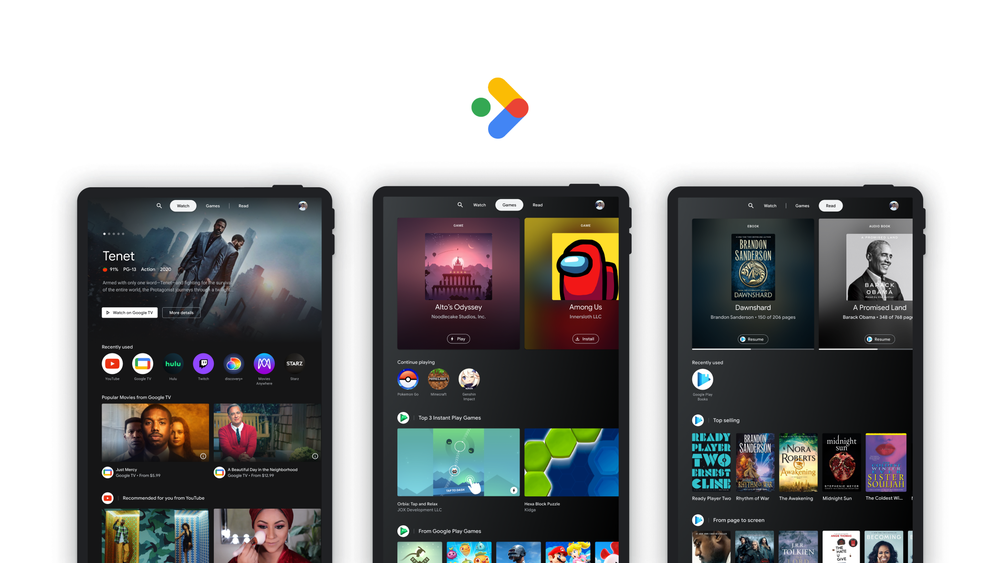 Google announced the Entertainment Space, a portal function for Android tablets.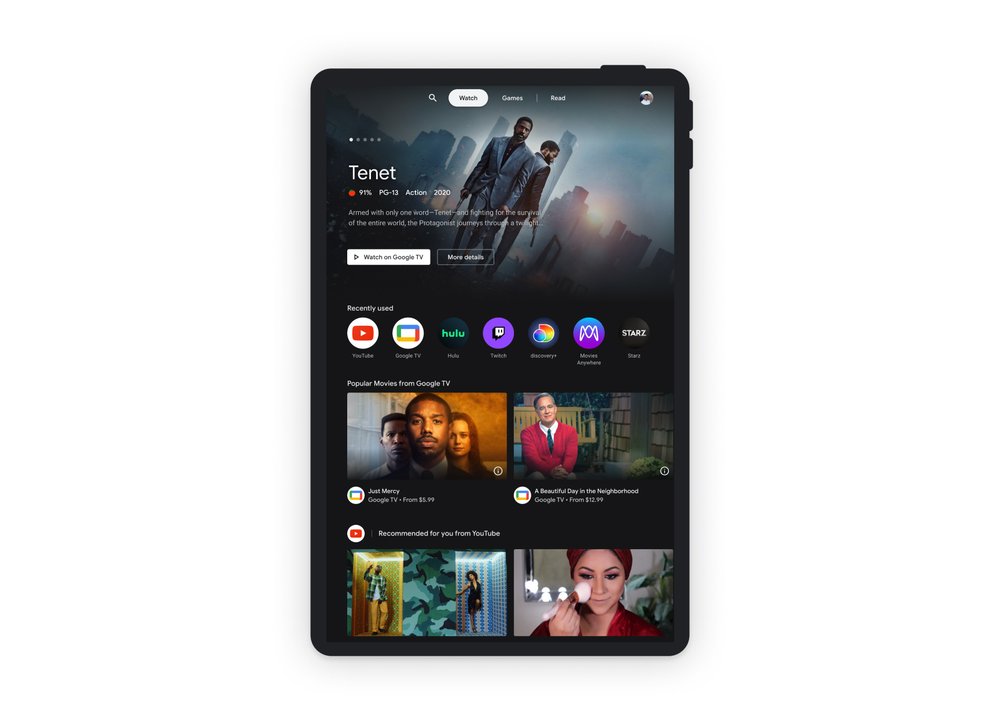 Movie programs, videos, games, and books can be used one-stop in the entertainment space. Tabs (Watch, Games, Read) are located at the top of the page, and content is displayed in a side-scrolling according to the user's interest. Also below, recommended content from Google services and user-installed apps are displayed.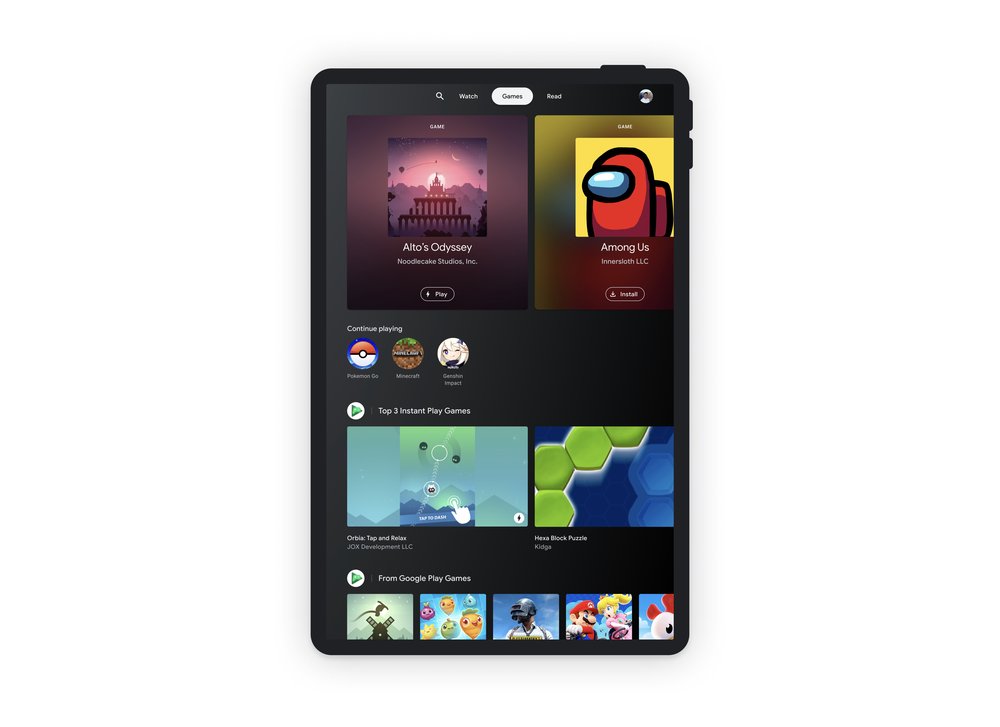 The advantage of using an entertainment space in this way is that users can quickly access content without having to go back and forth between apps. According to Google, Entertainment Space will be introduced as an update within the year on new tablet models sold by Lenovo and Wal-Mart. In addition, this year, it is expected to introduce features to other OEMs. Related information can be found here.