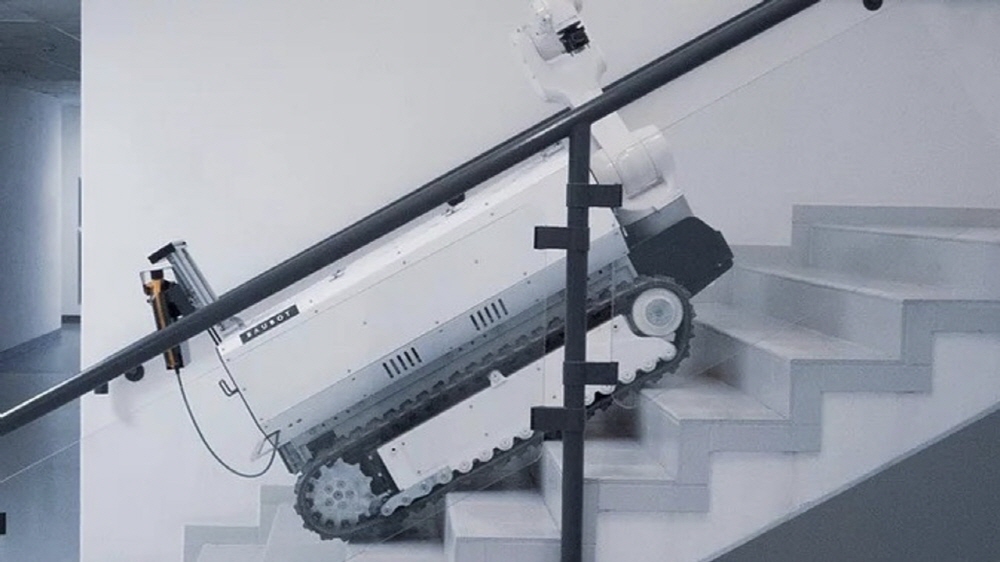 Startup Printstones, based in Vienna, Austria, is developing BAUBOT, a construction assistant robot that moves to Caterpillar.
The robot handles various tasks such as 3D printing of concrete, precise positioning of materials, welding and milling, drilling holes, and grinding using a robot arm attachment device. It is possible to carry construction materials up to 500kg on the waist. These operations can be performed with a smartphone.
The arm length is 1m and the accuracy is less than 1mm. Metal cutting using plasma cutters, painting with spray paint, stacking blocks and making walls, and field monitoring are also possible. In addition, the possibility of working through programming is endless by using a third-party attached development kit.
Operation time is 8 hours. The maximum speed of movement is 3.2km/h, so there is no need to worry about bumping into people. You can also climb stairs because you use Caterpillar.
Princeton plans to introduce AI to this robot so that it can automate multiple units. It's still a long time to leave 100% to robots and erect in buildings and homes, but this robot reminds us of the feasibility. Related information can be found here.