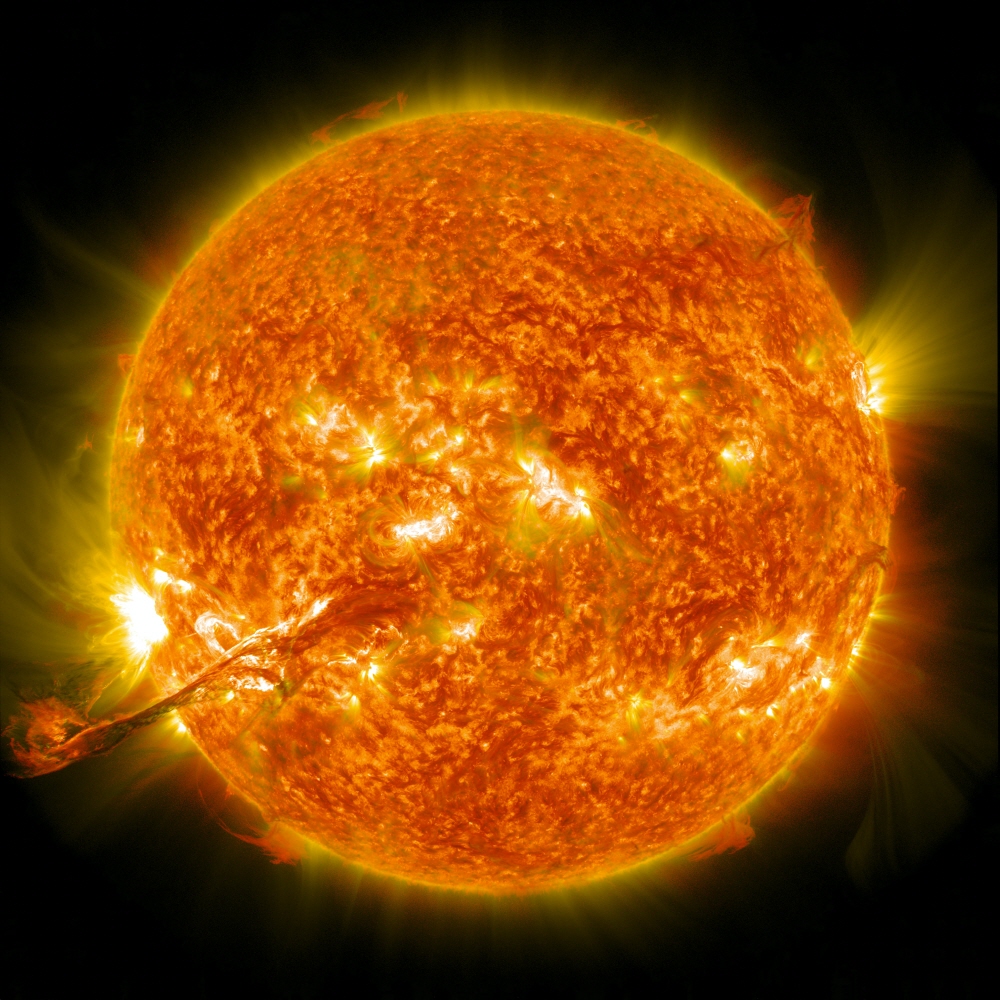 When an explosion phenomenon called a massive solar flare occurs in the sun, electromagnetic waves, particle rays, and particles are poured onto the earth, called a solar storm. It is pointed out that solar storms can disturb the Earth's magnetic field, generate magnetic storms, and cause confusion in life, but new research shows that ordinary smartphones can detect magnetic and solar storms. The possibility of preventing such confusion was suggested by the general public using their smartphones to participate in scientific research.
Most of the solar storms have a great effect on humanity, but when they become larger, magnetic storms occur, affecting transmission lines, causing power outages or causing accidents in substations.
According to a new study, iOS and Android devices logically detect solar storms and magnetic storms. Smartphones are equipped with magnetic force to activate the compass function, because it detects magnetic changes.
Researchers from NASA's Goddard Space Flight Center conducted a study to see how the public could be more involved in science. Smartphones, at least in theory, can easily spot some of the strongest storms. It is said to be easier to detect if you live in a region above 38 degrees north latitude in North America, including Canada and Minnesota.
Apart from the GPS function, the smartphone compass function is used to display the user's direction or location on a map when wandering, and to share iPhone location information. The compass function is to detect the Earth's magnetic field, but it is expected that solar storms can detect magnetic field disturbances, where magnetic storms interfere with the magnetic field.
The research team conducted the first experiment using a smartphone in 2017 and discovered several magnetic storms, but at the time, they could not draw a definite conclusion. Other methods have been used to successfully detect solar storms, specifically confirming that medium-intensity magnetic storms can be measured at three different latitude locations, indicating that strong solar storms can be detected at specific locations in the northern hemisphere.
Devices and software using magnetic force are expected to be developed in the future, but they can be adversely affected by phenomena occurring in space. For example, when a medical app using magnetic force is developed and used for surgery, if confusion occurs due to a magnetic storm, the patient may be greatly damaged. Given this possibility, it will be necessary to develop a magnetic field that is not affected by solar storms in the future. To this end, it is also important for the public to detect solar storms and magnetic storms on their smartphones and transmit them to scientists to visualize how magnetic storms affect the world. Related information can be found here.