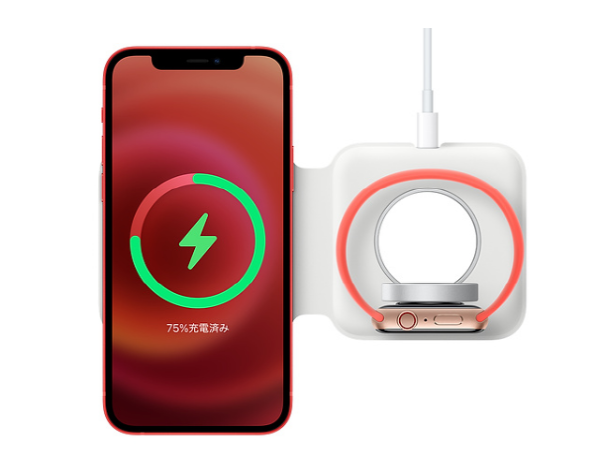 Earlier this year, a medical study was published showing that MagSafe technology, which makes it easy to fix the iPhone 12 to a charger with a magnet, can shut down pacemakers and implantable medical devices under certain conditions. In response to this case, the US Food and Drug Administration (FDA) has expressed its view that the risk is low for patients according to its own testing.
The FDA aims to review a recent paper describing the possibility that certain state-of-the-art smartphones or home appliances, such as smartwatches with magnets with high magnetic fields, may temporarily affect the normal operation of implantable medical devices such as pacemakers and defibrillators. It is said that the test was conducted.
The smartphone with powerful magnets referred to here seems to refer to the iPhone 12 adopting MacSafe. The test results suggest that the risk to the patient is low, and the side effects associated with this problem are currently not recognized.
However, the FDA recommends that patients who use medical devices take precautions, saying that the number of home appliances equipped with strong magnets is expected to increase over time. The first is that some home appliances such as smartphones and smart watches should be dropped by about 15cm from the embedded medical device. Second, don't carry electronic devices in pockets around medical devices. Third, if you have any questions about magnets included in home appliances and built-in medical devices, consult with medical personnel.
Prior to this, Apple added an official support document and appealed not to approach within 15cm, saying that the magnets built into the iPhone 12 series and MaxSafe accessories could cause electromagnetic interference to medical devices. Above all, it can be predicted that all models of iPhone 12 increase the amount of built-in magnets, which increases the risk of magnetic interference to medical devices than previous iPhone models.
Such dangers due to magnetic force are usually unavoidable in implantable medical devices and structures that use magnetic force to switch on and off. It can be said that attention is needed not only for the iPhone 12 and MacSafe, but also for all home appliances. Related information can be found here.