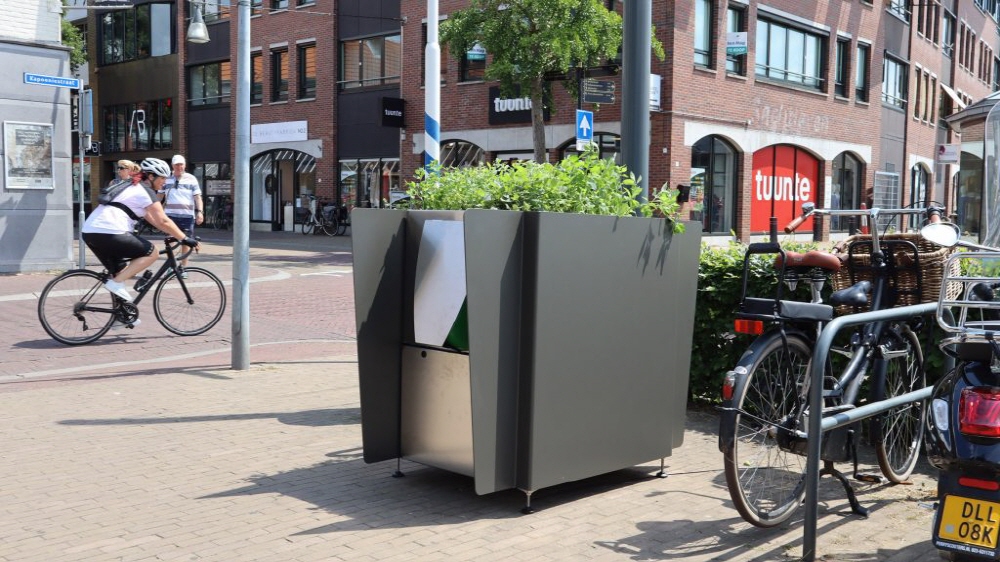 Amsterdam, the Netherlands, who has suffered from standing urine for a long time, announced that the number of urine occurrences decreased by 50% as a result of the introduction of GreenPee, a street pollen for cultivation that generates organic nutrients and water from urine.
At first glance, the green pea is a large flower pot with a future design made with straightforwardness. However, the sides are open and this is a male urinal. Hemp fibers and special filters are embedded inside the green pea to reduce odor caused by urine. In addition, hemp fiber turns into organic fertilizers, and filters can turn urine into water. One of the advantages is that it has a 30-liter tank that stores rainwater, so there is no need to connect it to the water and sewage system.
There are two types of green blood, single and double, and can accept 300 single and 450 double urine. The amount of hemp fiber and filter can be checked with the naked eye, and a smart level sensor can be installed as an option for remote monitoring.
Greenfee was developed by Urban Senses, a Dutch urban development company, and Richard De Vries, an environmental psychologist. De Vries was hired for the Green Fee test through the Amsterdam Commission in 2018. Currently, there are 12 green peas installed in Amsterdam. De Vries said the number of cases of standing and urinating was reduced by 50 percent, and that the project could be said to be a huge success.
According to De Vries, Green Peas not only protects historical buildings from urine corrosion, but also has an environmental advantage of reducing water consumption compared to conventional toilets. Potted plants attract various insects to effectively green the streets. Revealed.
In addition to Amsterdam, Green Fee is being introduced in two cities in the Netherlands and two in Belgium. It is said that in the future, other countries will also actively promote Green Fee. In the future, it is said that it aims not only to grow plants but also to research and develop new green peas that can develop. Related information can be found here.