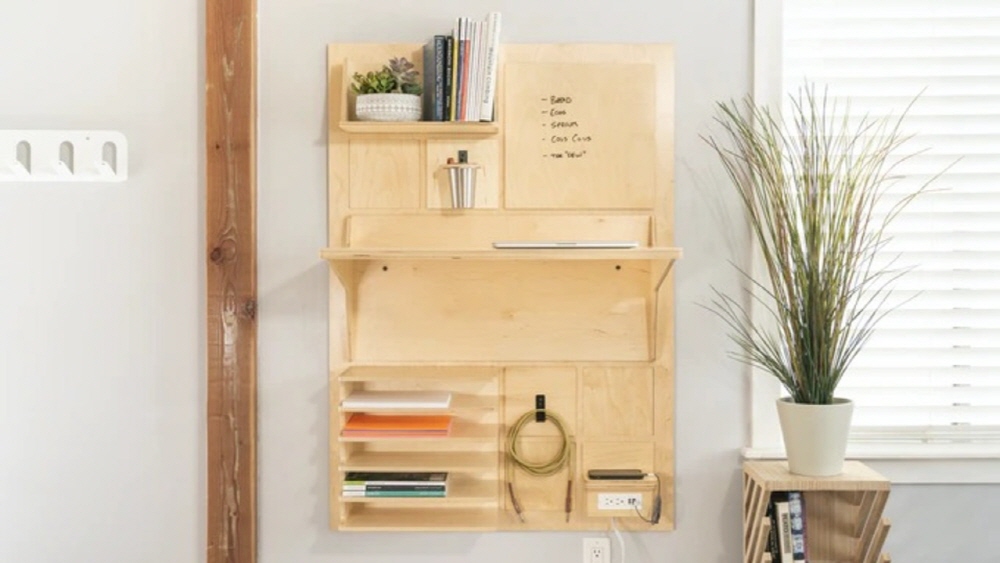 The DASH Wall-Mounted Workspace is literally a built-in desk that can be attached to a wall using a wall mount. There are no legs. You can attach a frame board with a width of 920mm and a height of 1,500mm to the wall and set the module you want.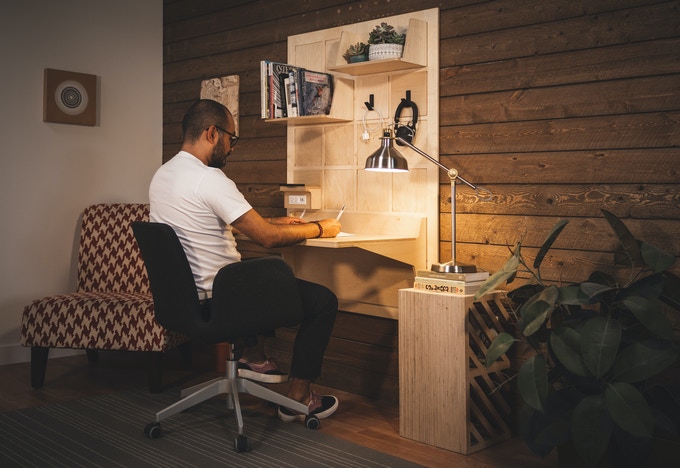 There is a desk set panel on the frame board, and it can cope with not only sitting and working but also standing mode. One of the advantages is that it drills a hole directly into the wall, but because it is lightweight, anyone can easily install it. A dedicated tool (Installation Spacer) is also provided so that it can be installed upright, and it takes about 15 minutes to work.
This product also raised funds through Kickstarter, a crowdfunding site. More information about the product can be found here.