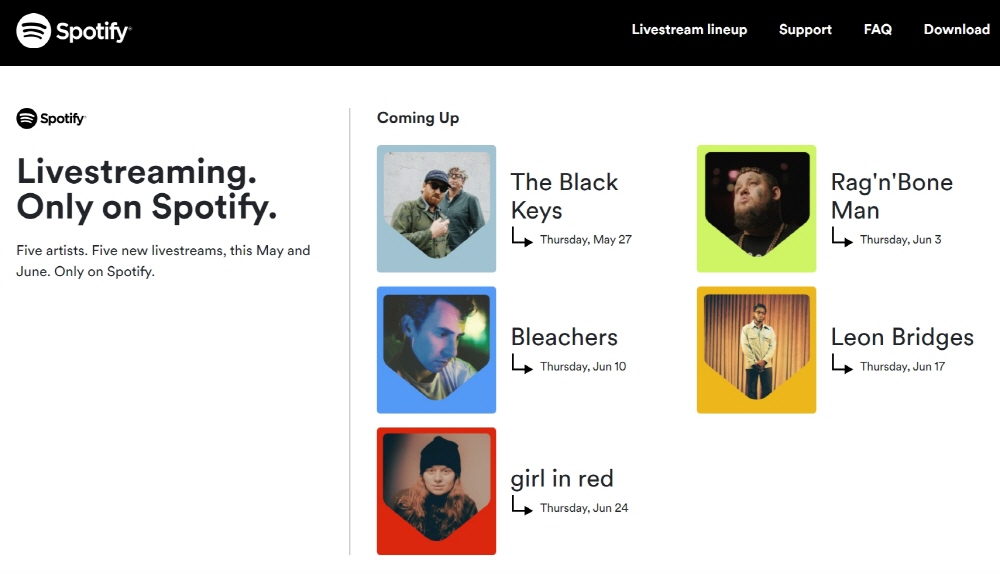 Spotify has started selling tickets for its online concert service, Spotify.live. While it was difficult to hold an actual offline concert due to Corona 19, many artists performed live online. Spotify has also sold tickets in connection with external services so far. But in the end, it started selling concert services and tickets on its own.
As soon as the service starts, there are currently 5 artist lives on sale from May to June. It's $15 per live. Live times range from 45 minutes to 1 hour. Live is limited to Spotify, and videos can't be downloaded, nor can you pause or rewind. It's worth noting that the live is sent multiple times, but if you buy it, you can only watch it once.
You need a Spotify account to purchase tickets, and only one can be purchased per account. You can't buy a friend's share instead, and there are no refund tickets. Watching uses a web browser, not a Spotify app.
Virtual concerts can be attractive in that you can buy and watch tickets anywhere in the world. Related information can be found here.