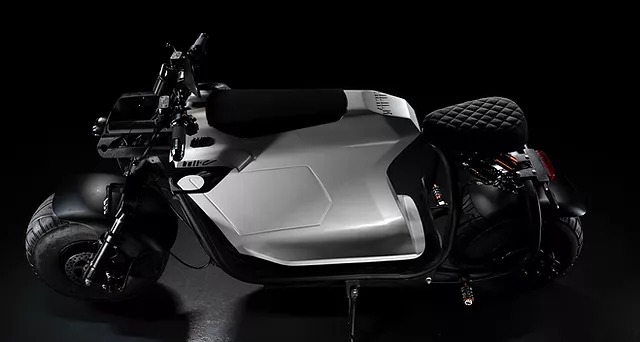 The Bull-e is an electric scooter and at the same time has a novel design that rides in a tilted forward position. It is an urban commuter scooter that is made by a design office (nikos.manafis) located in Athens, Greece and produces only 250 units.
Looking at the front, it gives the feeling of a futuristic motorcycle. It has a built-in 2,000W motor and a 60V replaceable battery, with a top speed of 45km/h and a continuous driving range of 50km. It's powerful looking at Watts, but the speed is fairly modest.
The body made of fiberglass material is designed with low air resistance and helps to increase the range. In addition, it is a riding posture that tilts forward, so it can increase stability and a sense of unity. The main body is equipped with tools, luggage compartments, and cup holders on the left and right under the handle grip. The tires are small but wide, giving the impression of a good balance without any discomfort in terms of physical or design. The price is 4,500 euros. Related information can be found here.