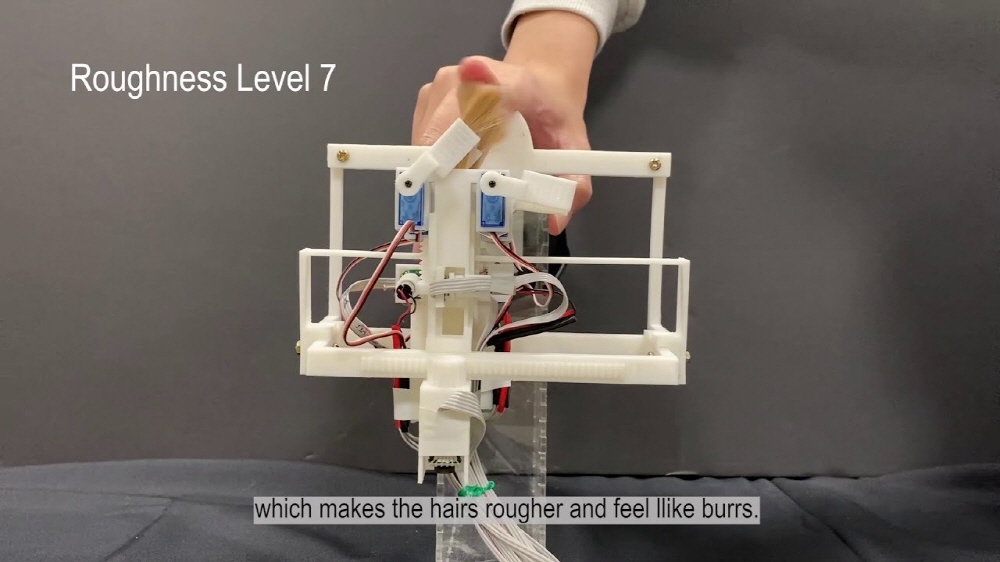 HairTouch is a machine that allows you to experience the sense of touching the head of an animal in a virtual world, developed by Taiwan University's Interactive Graphics Lab and Taiwan National Political University, and introduced during CHI 2021.
The virtual reality controller linked to the virtual reality headset allows you to experience indirectly by touching a virtual cat in the virtual world with a finger-touch device in the real world. It can only be felt at the fingertips, but by adjusting the length of the hair that reaches the fingertips, it allows you to feel other parts such as the waist and stomach. It is not just a vertical shape like a brush, but it can also move the hair sideways according to the movement of the fingers.
Hair Touch is still a controller for one finger, but it has high potential. As a means of connecting the real and the virtual world, it can be said that only sight and hearing are insufficient. For a higher sense of immersion, the sense of touch is essential. Related information can be found here.