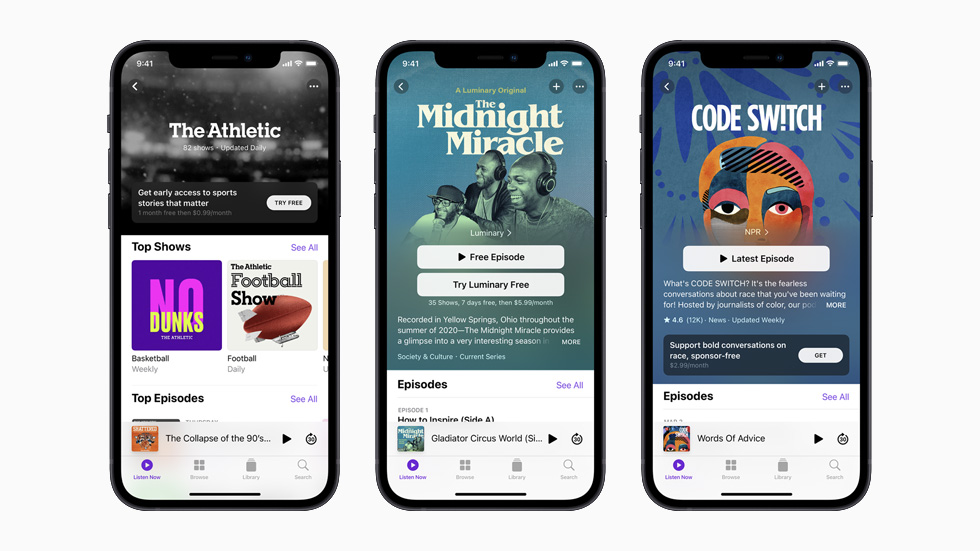 Apple is deploying Apple Podcast, a podcast delivery service. In April, a subscription to Apple Podcast, a paid subscription service, was announced. Apple then announced a new affiliate program on May 20 (local time) that pays referral fees to people who have increased Apple podcast subscribers.
The Apple Podcast Subscription Service is a structure in which the podcast creator sets the content subscription fee independently provided. Signed up users can access the benefits provided by the creators without advertising. Apple has announced that subscription services will be available in more than 170 countries from May 2021, but subscription services have not yet started.
Prior to the distribution of these subscription services, Apple announced a new affiliate program. According to Apple, when a new user registers for a subscription by clicking a shared affiliate link, 50% of the subscription fee is returned to the affiliate creator as a referral fee. The only time you pay the referral fee is the month you make the first payment. For example, if one person subscribes to a podcast through an alliance with a subscription fee of 10,000 won, an introduction fee of 5,000 won is paid for each introduction.
Users must fill in the application form to start the affiliate program, and after Apple screening, they will have access to a dashboard that creates an affiliate. This alliance can measure how far the number of subscribers differed depending on how they were introduced to a particular podcast.
In addition, affiliates can be shared not only in the form of a URL, but also linked to an Apple podcast badge or shared with a QR code. Because it can be combined with a player that embeds into your website, you can release free samples of podcasts as a player and encourage interested users to subscribe to the subscription service.
Anyone can sign up for the affiliate program, but as Apple says it is a simple way to maximize profits from Apple Podcasts in its program introduction, it can be said that it is supposed to use creators who provide subscription services by default.
Previously, Apple had been running an affiliate program called Apple Services Performance Partners, and paid referral fees to users of affiliate links for Apple Music subscriptions or purchases of movies, books, and audiobooks. As part of this Apple's Podcast affiliate program, the new affiliate program will be launched in all countries where subscription services are available. Related information can be found here.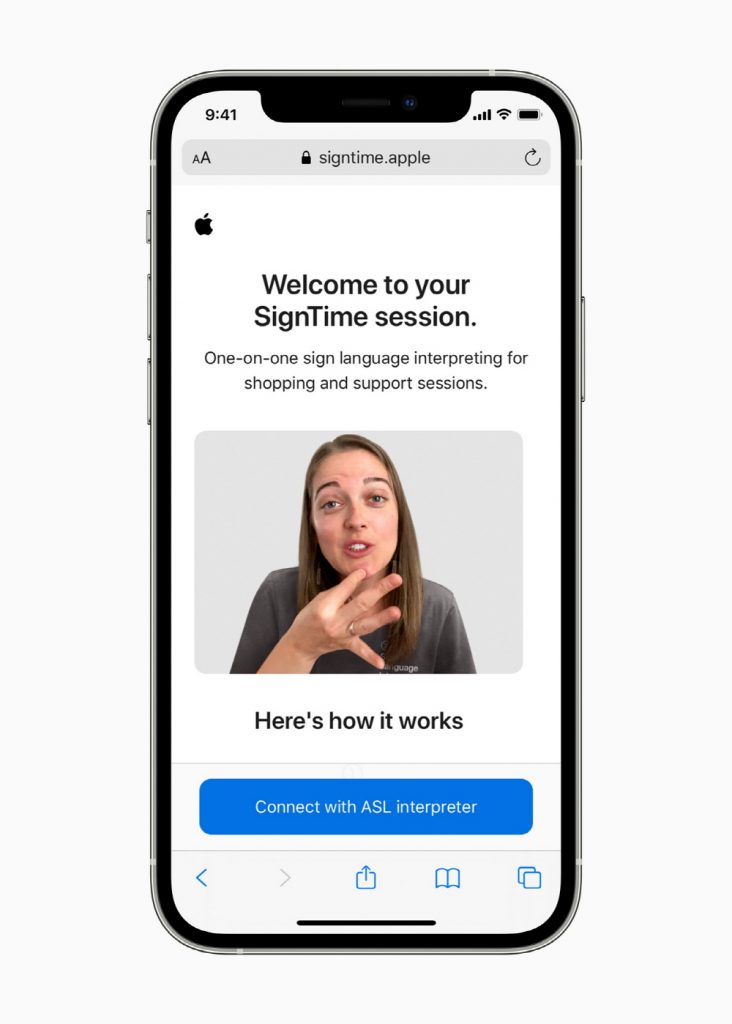 Meanwhile, from May 20th, Apple began providing SignTime, a service that allows real-time sign language interpretation support in some areas. Apple's accessibility is human rights, and it was announced in parallel with the announcement that it will significantly improve accessibility on the iPhone, iPad and Apple Watch.
Signtime makes it possible to communicate with Apple Care or direct store customer management in sign language through a web browser. In the US, you can use the American sign language ASL, in the UK you can use the British sign language BSL, and in France you can use the French sign language LSF.
In addition, users who visit Apple stores can use Sign Time to remotely access sign language interpreters without prior reservation. Starting in February of this year, some local direct-managed stores were able to request a sign language interpretation service by pre-reservation, but they had to make a reservation remotely. Signing time begins in the US, UK, and France, and will be expanded to other countries in the future.
Within this year, Apple will be able to manipulate the Apple Watch display without touching the Apple Watch display (AssistiveTouch), respond to third-party eye tracking devices on the iPad, and operate only with the eyes, and Voiceover, an iPhone screen reading function, will also improve. Related information can be found here.