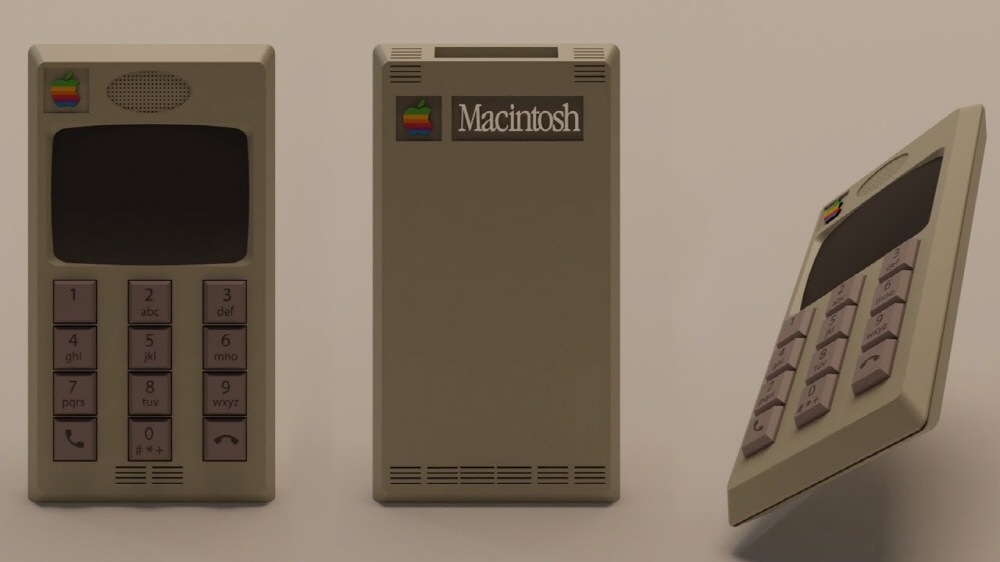 Since the Macintosh 128K, launched in 1984, Apple's digital device history has continued for more than 30 years. However, there is a video that captures the imagination of what it would have been like to make an iPhone when the first Macintosh was released. The iPhone design that you have never seen before, which has emerged in a retro atmosphere that feels like the times, has a design that feels the times and at the same time has a somewhat sophisticated atmosphere.
With reference to the original Macintosh design, if the iPhone had been released in 1984, it contained the imagination that it would have been like this. On the screen, the text Hello, drawn on MacPaint of Paintsoft, which was installed on the first Macintosh, is displayed, and it is a feeling that it is faithfully recreating the time of 1984 except for the main body.
There is also an iMac-like iPhone based on the iMac design released in 1998. It has unveiled a 3D CG model for the Macintosh 128K iPhone and iMac style iPhone and is selling it for £10. Related information can be found here.