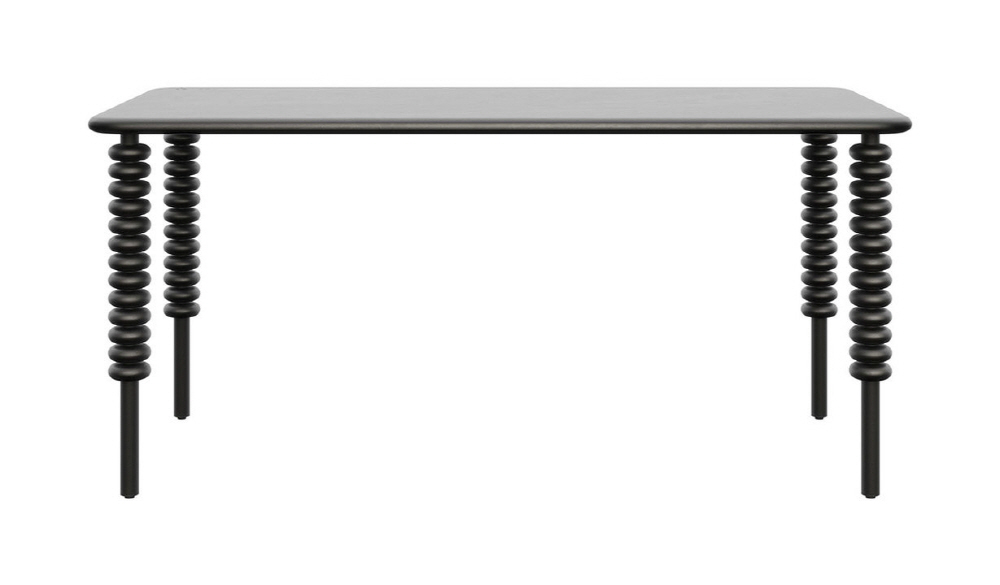 Norm is a desk. At first glance, it looks like a simple product that resembles IKEA, but in the case of Model A, a donut-like ring is attached to the leg, and it has elasticity like a caterpillar, so the height can be easily adjusted. In the case of Model B, since it is a simple stick-shaped leg, height adjustment is not possible.
Of course, the advantage of num is that it is technology-friendly. This product has an outlet at the corner of the desk and two USB Type C terminals, and three wireless chargers on the outside. It is equipped with all the equipment for charging. Equipped with three wireless chargers, it can charge products such as smartphones, smart watches, and earpods at the same time.
In the case of the USB Type C terminal, it supports 87W, so you can charge even tablets. Thanks to this feature, you don't need an AC adapter or outlet on your desk. Related information can be found here.