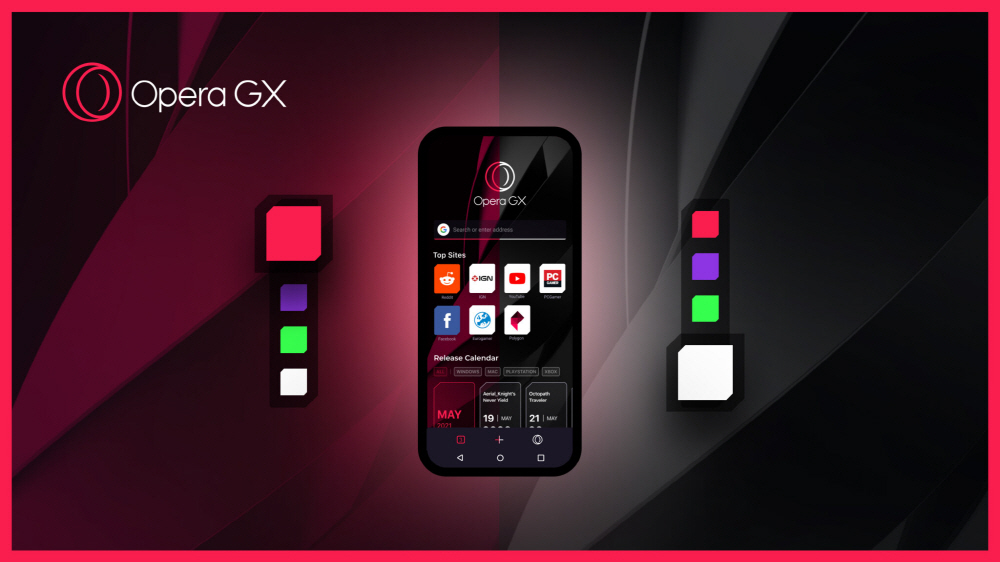 Web browser company Opera announced the launch of Opera GX Mobile, the world's first mobile browser designed for gamers.
Opera GX Mobile offers a choice of standard search and custom navigation called FAB (Fast Action Button). The FAB is divided into a row of tabs on the top and a menu on the bottom that allows search and tab opening and closing, and it is always possible to touch with a thumb, and there is vibration or tactile feedback when operating button elements.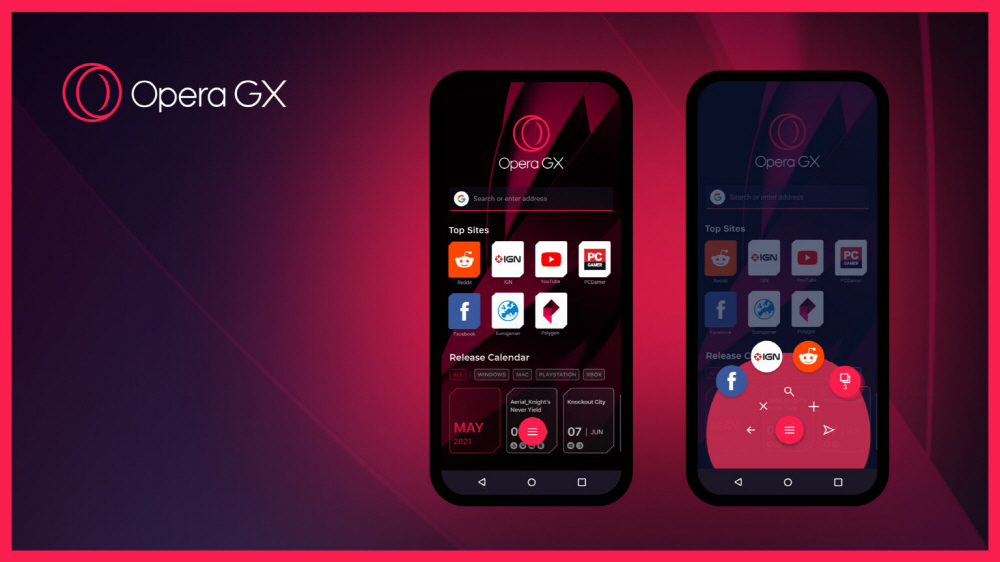 Also, under the search bar and speed dial, there is a unique feature called GX Corner, which provides information on the latest games. Even if you don't deliberately go to see individual news, your browser becomes a curator and sends you relevant news every day.
In addition, the browser design so far did not match the taste of the gamer, and the design was available for gamers to choose from four types (GX Classic, Ultra Violet, Purple Haze, and White Wolf). It also has a Flow function that synchronizes with Opera GX, a desktop browser released in 2019. Rather than just tap and share settings, you can share up to 10MB of files in the same space as an encrypted chat. In addition, it is equipped with an advertisement blocking function and a cookie conversation blocking function, and also blocks cryptographic asset mining.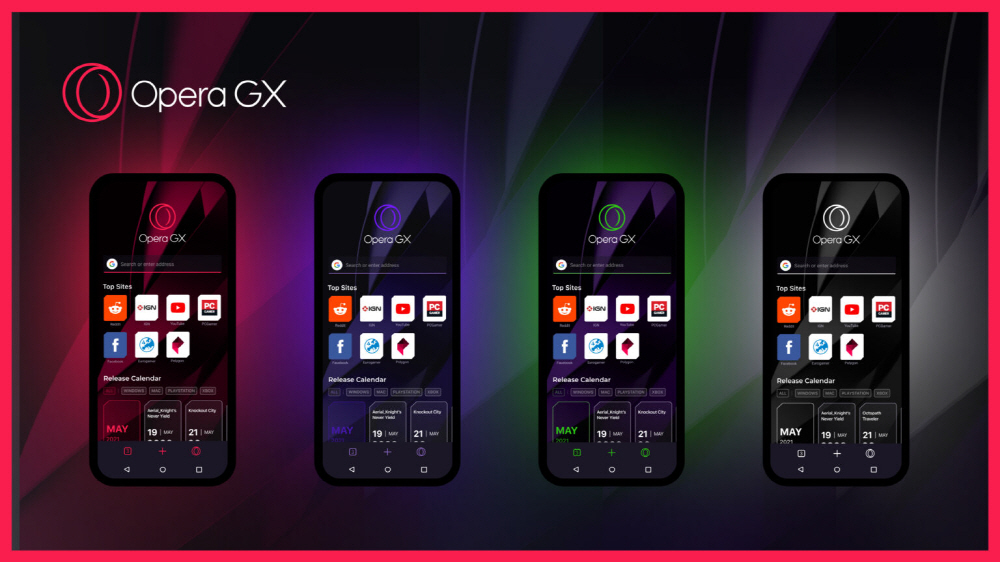 Opera GX Mobile is expected to begin distribution within a few weeks through the App Store and Google Play, and a beta version is also being released for users who want to use it quickly. The iOS version requires a test flight, and the Android version directly distributes the APK file, so if you are not familiar with it, you can wait for the app store distribution. Related information can be found here.