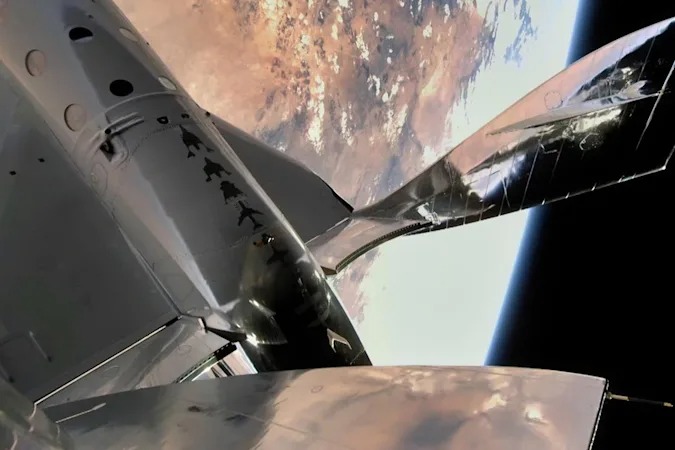 Virgin Galactic successfully flew in space on May 22 (local time) after two years. VSS Unity, carrying two astronauts, ignited the rocket engine and accelerated to three times the speed of sound, reached an altitude of 89.2 km, and put NASA test equipment into orbit.
It is also the first space flight to take off from Spaceport America, the New Mexico space station where Virgin Galactic is located. It is also the third space flight for Virgin Galactic.
It was originally scheduled for November 2020, but the rocket engine was not ignited well and returned as it was. The plane also collected data for two final reports that Virgin Galactic needed to acquire a commercial reuse spacecraft license with the FAA.
At the beginning of its establishment, Virgin Galactic was aiming to realize a space tourism flight carrying ordinary passengers in 2009. However, due to delays in development, VSS Enterprise crashed during a test flight in October 2014, and the plan was delayed for several years. Achieved flight. By US standards, it has officially reached the space realm.
Afterwards, in February 2019, the VSS Unit, carrying three people, including an astronaut instructor, who can be called the first passenger, reached an altitude of 89.9 km and enjoyed weightlessness during space flight.
Virgin Galactic has delayed its first commercial space travel after 2022. Although the difficult situation in terms of funding may continue until the first flight after picking up the passengers who booked the ticket, this test can be said that Virgin Galactic has overcome another major hurdle. Related information can be found here.