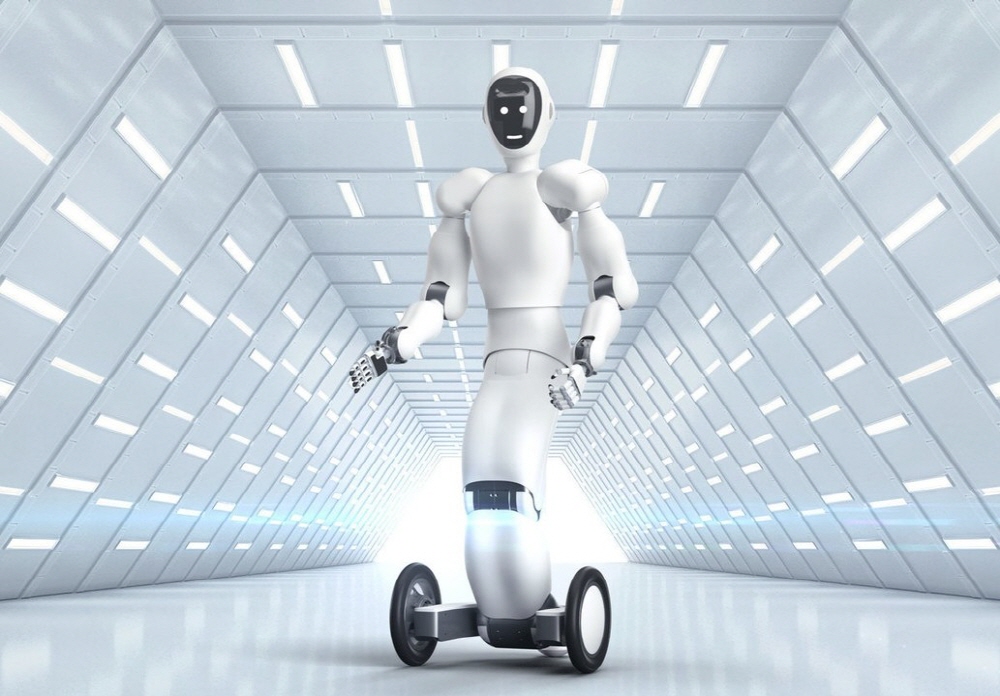 EVE is a humanoid robot that seems to be a combination of robots such as Segway and Pepper, introduced by HALODI robotics in Norway. While this robot works as a security robot that patrols the office, it has both arms and five fingers to make realistic movements like a human, so it can hold a card key, open or close a door, or grab objects. Self-driving or remote operation is also possible.
The robot has legs, knees and waist joints and is 184cm tall. In addition, it can be operated remotely by using a virtual reality headset and controller. Something that could make it possible to work with telepresence on the other side of the globe. You can also think of the role of nursing parents who live in remote places.
The whole body joint has 23 degrees of freedom and the cantilever load is 8kg. As an option, a computer capable of deep learning can be added.
Eve is a robot with good dexterity, such as the ability to make cookies, supports voice manipulation, and integrates an automated program that performs a set task, and the possibilities are endless. Related information can be found here.