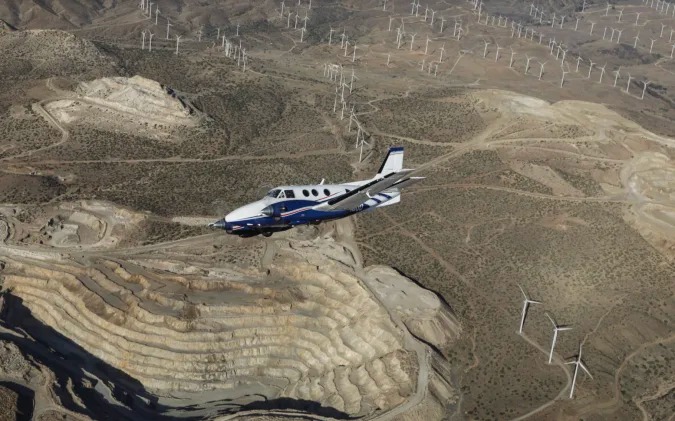 Aircraft autopilot system company Merlin Labs, which has raised $25 million in funding from companies including Google parent company Alphabet's venture capital arm Google Ventures, has developed autonomous flight software called DynamicAviation. Aviation) announced that it has signed a partnership to introduce 55 Beechcraft King Airs.
This announcement marks the first practical use of the technology for fixed-wing aircraft that Merlin Labs has been developing so far, out of stealth mode. For the past several months, Merlin Labs has been testing its software on a variety of aircraft, including twin turboprop aircraft, at Mojave's dedicated flight facility. It is said that this experiment also includes aircraft through dynamic navigation partnerships.
The ultimate goal of Merlin Labs is an aircraft that does not require a pilot in the cockpit to carry passengers and cargo. The Merlin Labs system does not discriminate between aircraft. Matthew George, Merlin Labs co-founder and CEO, said the deal is a commercially significant milestone and demonstrates Merlin Labs' commitment to supporting larger, more complex aircraft.
Google and self-flying aircraft are one of the areas that Google co-founder Larry Page has been focusing on. Page has also invested in Aero and Kitty Hawk, a company that developed flying cars in the past. Related information can be found here.