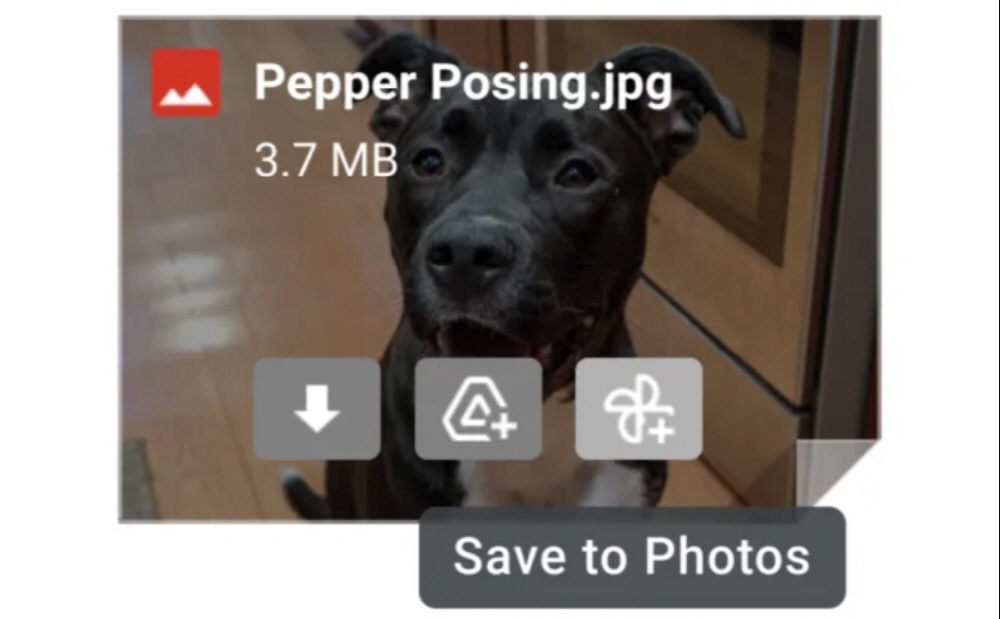 Google Photos supports automatic photo search keyword settings and automatic album creation. To take advantage of this feature, it is best to save as many photos as possible.
What is important at this time is how to make it easy to save photos. Google is gearing up to make this easier. It is said that it has started providing a function to save photos directly from Gmail to Google Photos for some users. If you use this function, if there is an attached image in Gmail, the Save to Photos menu is displayed and you can save the image with one click.
Until now, there was a hassle of saving the image in your own storage space and uploading it again, but this effort can be saved. This feature can also be used to preview image files or to display Gmail attachments. However, it is limited to JPEG files that can be saved.
This feature will be rolled out to all users in phases over the next 15 days. Although it has nothing to do with this new function, Google Photos will end the unlimited high-definition image upload for free on June 1. After that, it will be counted towards your Google account storage capacity. If you have a photo you want to save to Google Photos, it is better to upload it right away. Related information can be found here.