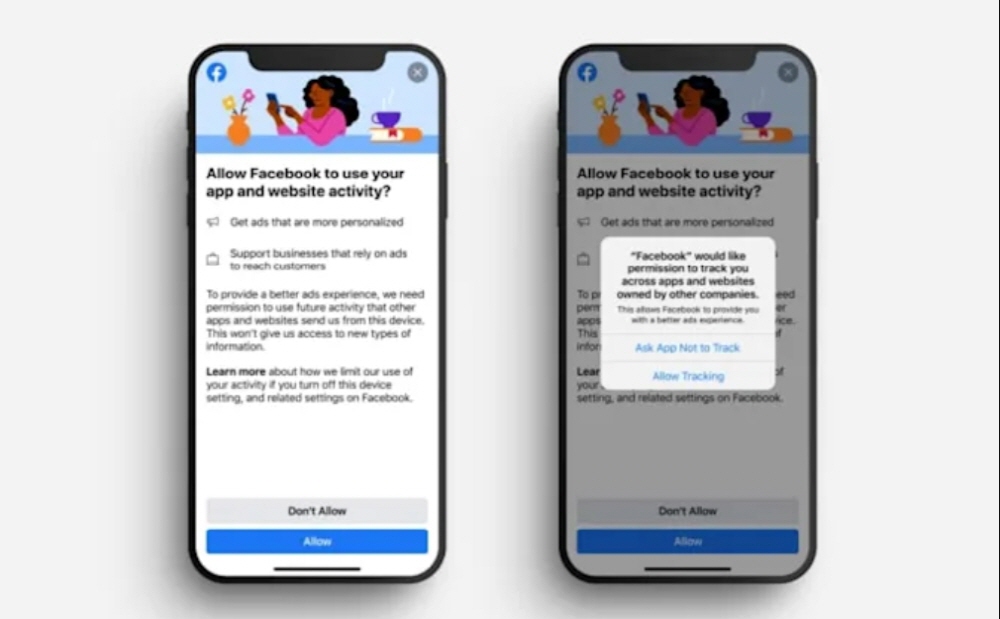 It has been found that Facebook has funded a paper that anti-competitively criticizes the new privacy policy Apple introduced in iOS 14.5 and App Tracking Transparency (ATT).
The social science research network SSRN published a paper on May 25 (local time) entitled Analysis of Apple iOS 14 Policy Updates that will harm competition and consumers in the guise of privacy. The intent is that Apple's changes are anti-competitive and designed for their own benefit. It also notes that the new privacy policy harms everyone but Apple, but users are choosing to opt out of tracking in large numbers.
In addition, ATT is a structure that requires explicit permission from the user when an app introduced in iOS 14.5 tracks a user across other webs and apps. Specifically, it is mandatory for apps to prompt users before they can track users.
According to the content of the paper, Apple's iOS 14 update is an anti-competitive strategy disguised as privacy protection measures, and Apple currently prohibits the use of information necessary for applications other than Apple to provide relevant and personalized advertisements without explicit permission to users. point out that there is
What users can tolerate is limited after an ominous misleading message about tracking is displayed. The message does not need to appear in Apple's own applications or services, Apple's policy is to increase the iOS advantage in mobile operating systems and the superiority of its own apps and services within the iOS ecosystem, while reducing consumer choice, thereby reducing the malicious effect of devastating the free app ecosystem. It is pointed out that bringing
However, a small footnote on page 1 of the paper states that this analysis is supported by Facebook in terms of funding, but the views mentioned here are ours to the end. Facebook is campaigning against Apple's app tracking restrictions, arguing that small and medium-sized enterprises (SMEs) have a negative impact on their platform's advertising revenue, and this point is accidentally highlighted in this paper as well.
Not long ago, there were rumors that Internet advertising prices plummeted and reports that some advertisers had cut their spending on iOS and increased Android after mobile advertising industry groups introduced application tracking restrictions with iOS 14.5. In the future, papers related to iOS 14.5 supported by Facebook and the impact of ATT may be published one after another. Related information can be found here.