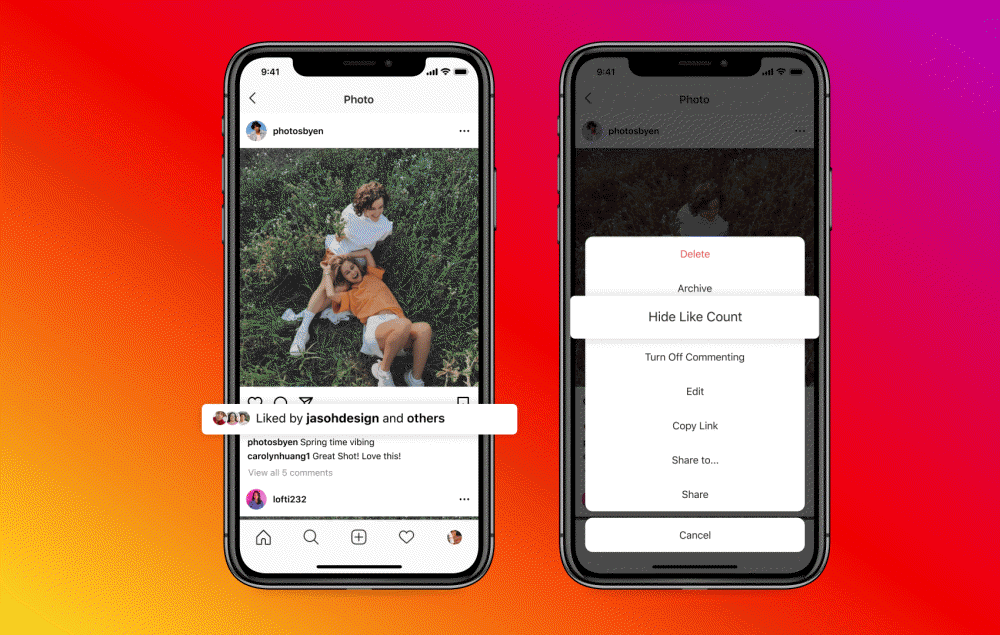 Instagram has officially introduced an option to hide the number of likes. The same feature will also be rolled out to Facebook in the coming weeks.
This feature allows you to hide not only the number of likes for your own posts, but also the number of likes from others. Also, the number of likes is displayed by default, and you can check the like details in statistics even if you hide them.
If you want to use this feature on Instagram, you can change it in your profile icon in Settings, Personal Posts. You can also hide the number of likes on the previous screen and post. Facebook can be changed from the icon in the lower right corner in Settings, Privacy, and News Feed settings. You can also hide the number of likes on a post on Facebook.
Instagram and Facebook are saying it's a new way to give people more choice about this change. Related information can be found here.