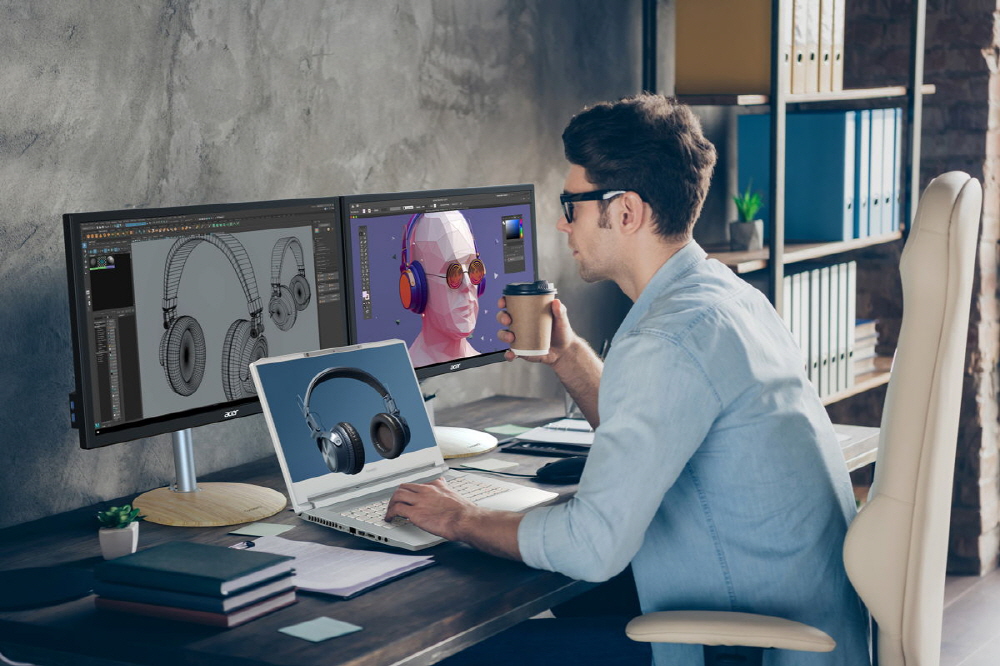 SpatialLabs is a technology that allows the naked eye to view 3D images without the need for special glasses, which Acer announced at the new product presentation (Next@Acer) held on May 27th. We are recruiting participants for the developer program using Unreal Engine, and we are giving out ConceptD, a laptop that supports spatial labs, to participants.
For products that display three-dimensional display with the naked eye, Sony recently announced ELF-SR1, a spatial reproduction display, while Apple also patented a three-dimensional image, and Google introduced Project Starline, a three-dimensional display.
Concept D, which supports spatial labs, enables real-time 3D display through a stereo camera and lens that track eyes. While Apple and Sony are targeting end users, Airser has so far been primarily targeting creators.
A 3D model allows intuitive understanding, unlike just looking at a normal 2D display. Also, when a stereoscopic image is not required, a general 2D display may be used. Related information can be found here.