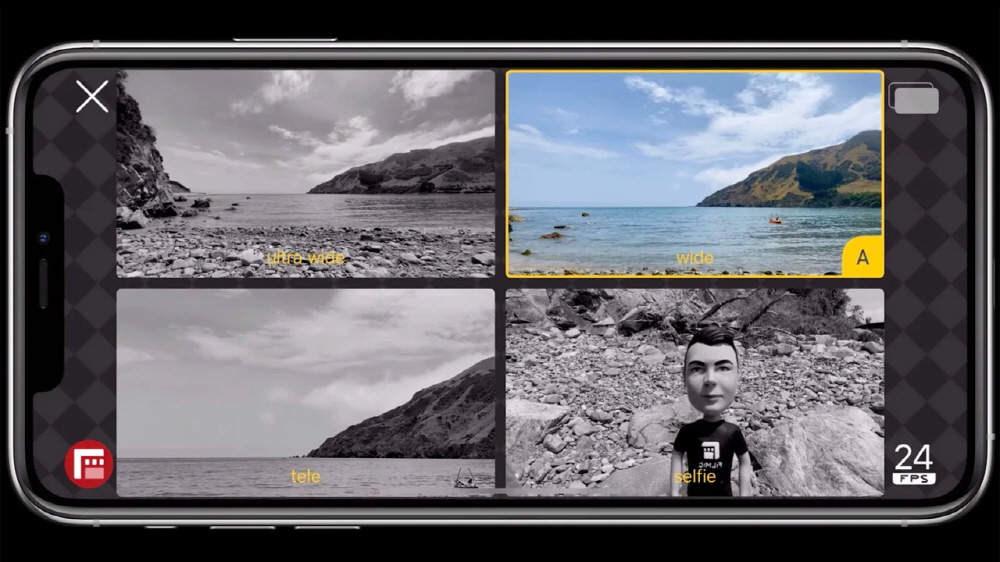 Filmic, which showed an app that shoots video simultaneously with the front and rear cameras of the iPhone at the iPhone 11 announcement event in the fall of 2019, announced a new app, DoubleTake.
DoubleTake allows you to shoot video with two camera lenses at the same time using multiple iPhone lenses. Filmic, the developer of this app, plans to eventually integrate the newly introduced Double Take function into the video camera app Filmic Pro, but now Double Take is released as a free app, allowing users to use the iPhone camera. . The UI is quite streamlined, allowing you to switch between different camera views and choose the lens you want to shoot with with just a few taps on the screen.
With Double Take, you can shoot video from both the front and rear cameras at the same time. For example, it is possible to shoot an Internet video by grasping both the reactions of the interlocutors across the table. It supports picture-in-picture mode, which places a small video on the edge of the frame while recording with another camera.
DoubleTake can be installed on older iPhones, but to shoot video using multiple rear cameras at the same time, you need a newer model, such as an iPhone 11, Pro, or Pro Max. In the case of iPhone XS products, it is limited to shooting only one front and one rear at the same time, and previous models can shoot video with only one camera, so there is no meaning. Also, no matter what iPhone you shoot with, the recording quality is 1080p, not 4K due to technical limitations. Also, if you need advanced shooting features such as ISO and shutter speed, you have to wait until the Double Take app function is integrated into the Filmic Pro app. Related information can be found here.