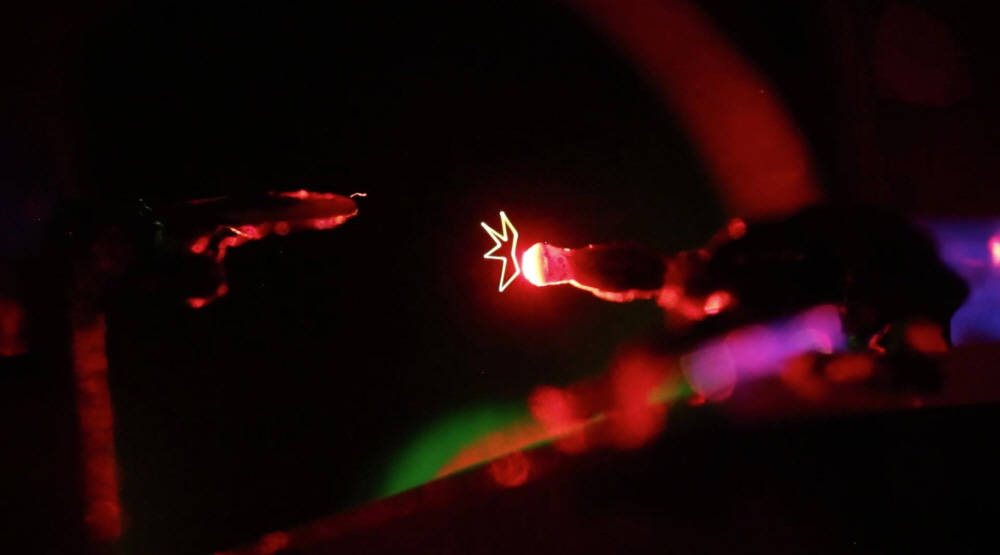 A research team at Brigham Young University, which completed a 3D hologram floating in the air in 2018, demonstrated a new technology that can animate holographic images this time. Most of the original 3D holograms are displayed using a special screen. The image certainly appears to exist in 3D space, but its weakness is that if it is shifted one step to the side, it becomes invisible. In contrast, the new study took a completely different approach.
Instead of a screen, the research team used a laser. It is possible to manipulate small opaque particles floating in the air by an invisible laser, and by a visible laser to illuminate them in different colors as they pass a predetermined path, making them look photographic to the human eye. Previously, it was limited to what can be seen depending on the viewing angle, but in a new study, a hologram appears in 3D space, so it can be viewed three-dimensionally from any angle.
Over the course of three years, the research team refined this technology to reproduce the Star Trek spacecraft fighting in the air using photon torpedoes, and Obi-Wan and Darth Vader dueling using a lightsaber. In addition, the research team devised a way to make the motion of objects in the real world and holograms appear to interact. Using optical tricks such as perspective and parallax motion, it is possible to make the projected hologram appear much larger than it actually is. This effect can also be applied to smart glasses.
Current programs require a macro lens camera or microscope to see small and subtle effects. Related information can be found here.