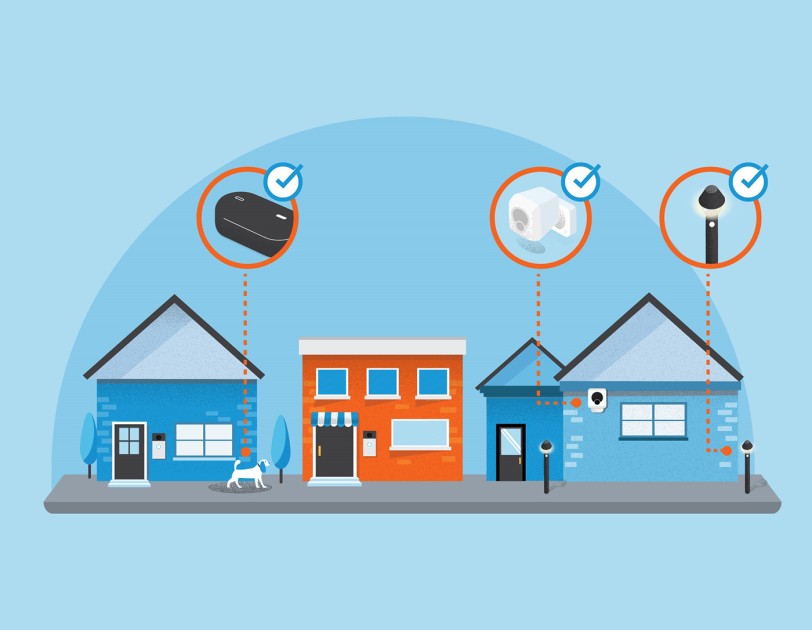 Amazon Sidewalk, a wireless network that links smart home-related devices and anti-lost tags, started service in the United States on June 8, 2021. It is expected that smart devices will be more convenient to use because even terminals that cannot directly connect to Wi-Fi can send and receive information through nearby Amazon Echo. There are many people who point out that it can be dangerous to use without thinking.
Amazon Sidewalk is a low-capacity, low-power, and long-distance wireless network. Even if the Wi-Fi connection is lost in the terminal network connected with Amazon Echo, security camera, and tile Pro, an anti-lost tag, reconnection can be simplified and the operating range can be extended.
Taking Tile Pro as an example, if one of the necklaces runs away while walking, the basic function is to notify the location when another tile user passes nearby, in addition to an audible notification when it is within the range of Bluetooth connectivity with your device. If you're connected to the Amazon sidewalk, your dog will know if it traverses the Amazon Echo network that's in someone else's house.
In other words, it will be in a state of being connected to another person's terminal, and security and privacy are properly considered. In fact, no voices point to vulnerabilities in encryption and other safeguards published in this article.
However, reports say that Bluetooth also has many flaws because it took 4 years to know that WEP, one of the wireless LAN encryption methods, can be decrypted. You may even wonder if you can think of it.
Amazon has detailed information from related devices and can tell if someone has visited the house, what they're doing indoors, what conversations they've had, and they're also in control of the home security system. It is argued that reliability is necessary if such data reach extends not only to one's house, but also to the street next door or in front of the house.
There is also an opt-out method that requires the user to manually change the setting when using Amazon Sidewalk instead of the opt-out that needs to be set by the user. It can be seen that this is basically selected in order to spread the service. Currently, sidewalk service is only available in the United States. Related information can be found here.