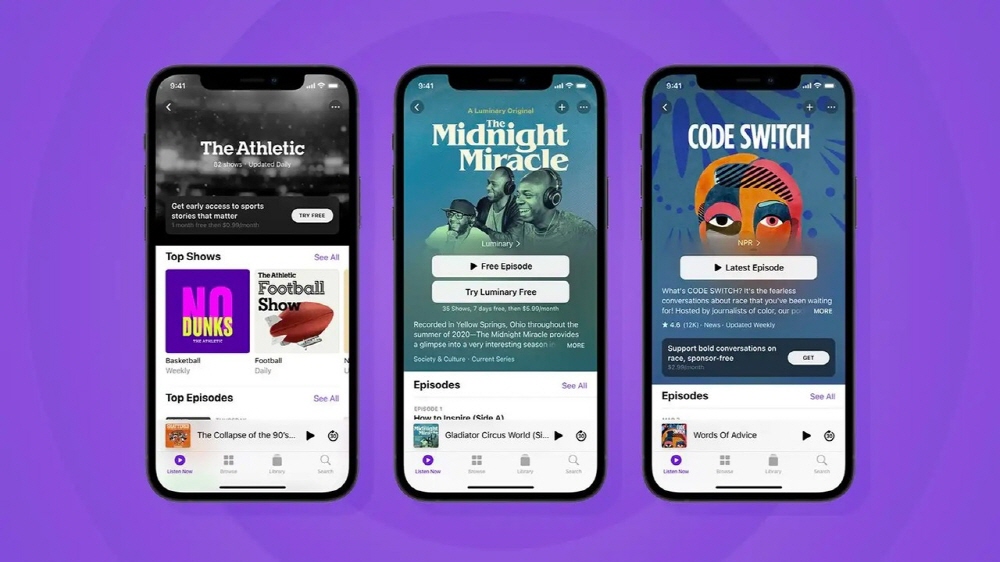 Apple has delayed the launch of its Apple Podcast subscription service to June. In an email related to the podcast, Apple said it was deferring to provide the best possible experience for creators and listeners. To this end, adjustments are necessary until the launch of a new service.
Apple Podcast Subscription, announced in April, is the existing Apple Podcast app, where listeners can subscribe to their favorite creators for a flat rate and get subscriber benefits. Apple had previously unveiled an affiliate program for podcast distributors ahead of its planned launch in May.
Apple acknowledges that some issues are being reported on the Apple Podcasts Connect dashboard, where you can publish programs or monitor performance. In recent weeks, some creators have experienced delays in accessing content or accessing Apple Podcast Connect.
Apple also responded to some comments from users about the design of the Apple Podcasts app in iOS 14.6. The latest update addresses these issues and plans to further enhance the library interface in the coming weeks.
With Apple Podcast Subscriptions, podcast creators can set their own prices for subscribers, providing ad-free listening, bonus content, and benefits such as preemption of new content. However, like the App Store, a 30% fee is charged to Apple for the first year and 15% after the following year. In addition, when starting the service, a recommended program carefully selected by the creator can be used in the channel, a new feature that is planned.
At this stage, it's not clear how many creators are signing up to Apple podcast subscriptions, but Apple says that since its April announcement, more than hundreds of creators worldwide are signing new deals every day. The confirmed content alone (Tenderfoot TV, Pushkin Industries, PRX Radiotopia, QCode, NPR, Los Angeles Times, Athletic, Sony Music Entertainment) is already substantial. Related information can be found here.