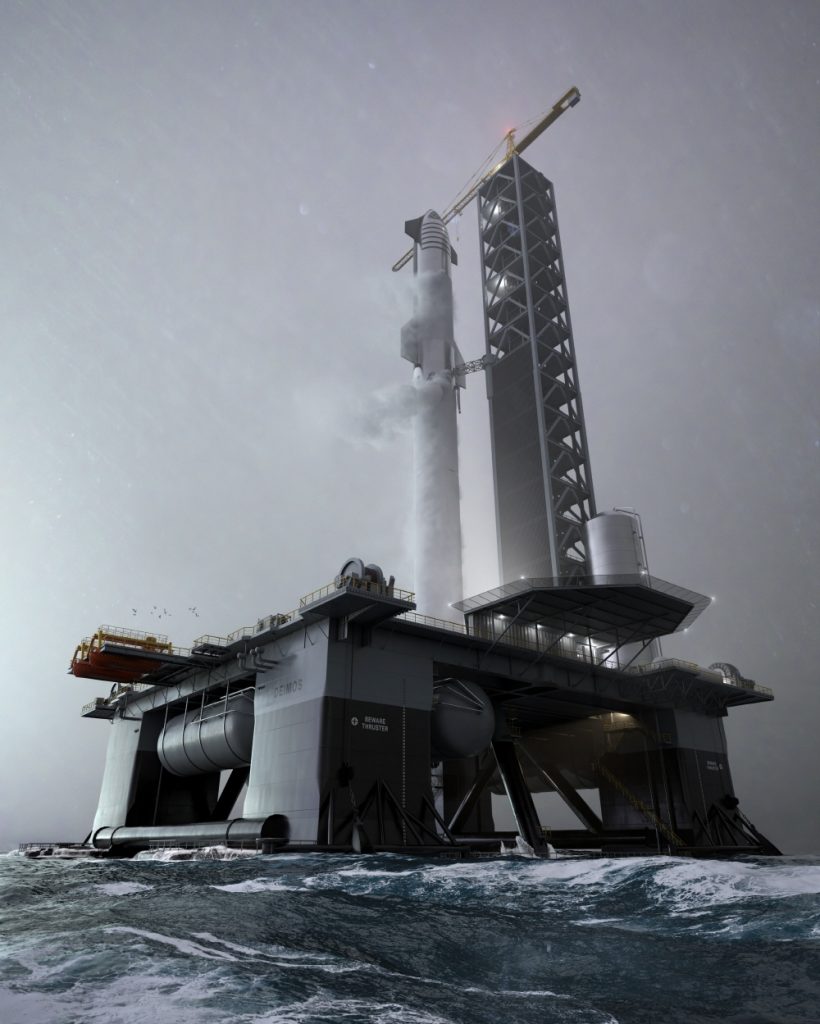 SpaceX may launch rockets at sea next year. CEO Elon Musk retweeted the photos of the Super Heavy and Starship preparing for takeoff from the offshore launch facility on Twitter, adding that the maritime spaceport Dymos is preparing for launch next year.
SpaceX bought two offshore oil rigs last year and is planning to renovate them to build a large spacecraft dock targeting the Moon and Mars. They are also named Phobos and Dymos, the Mars moons, respectively.
Musk said one of these may be operational by the end of 2021. It is worth remembering, however, that the period he spoke of was largely not followed. In any case, if this space port becomes available, it will become a space station from which to launch the first Starships.
SpaceX is developing a large reusable rocket and is currently conducting repeated high-altitude flight tests using a prototype aircraft. The test has so far lost several aircraft, but the SN15 prototype launch test conducted in early May was the first successful vertical landing of a large aircraft.
SpaceX also plans to connect major cities around the world using Starships in the future. It is also currently planning a test flight to launch a Starship prototype from the Texas SpaceX facility to orbital altitude and return it to the waters off Hawaii.