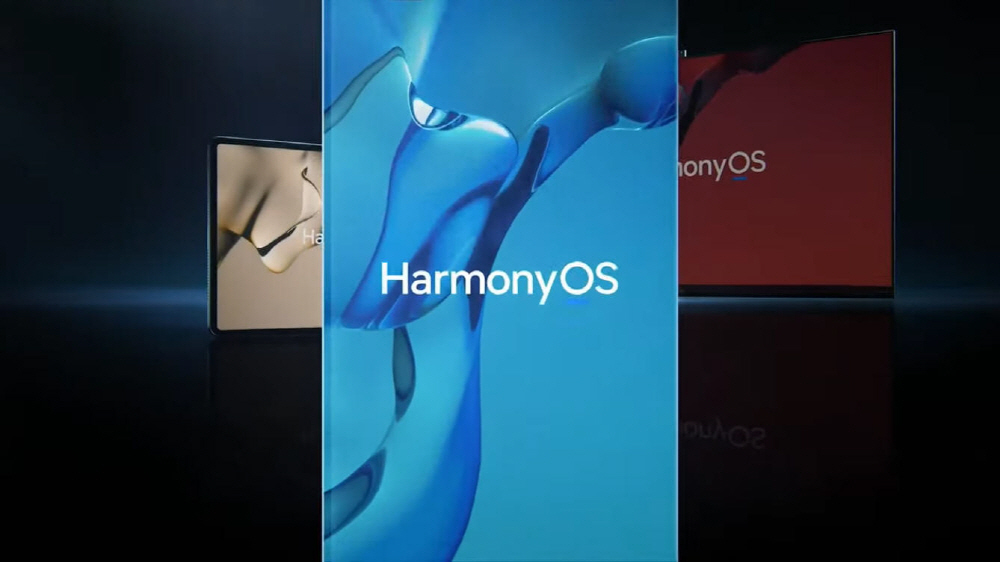 Huawei is making a full-fledged move towards HarmonyOS, which is being developed as its own operating system. On June 2nd, Harmony OS 2 online presentation was held and smartphones, tablets, and smartwatches were unveiled as operating system functions and equipped models, and it was announced that it would be applied to existing models. In the case of the existing target, the number of models in the Chinese market is limited, but the number reaches a whopping 100.
Accordingly, the update will be provided by the first half of 2022 for models that have been upgraded from EMUI such as the P series after the P10 and the Mate 9 or higher Mate series.
Harmony OS changed its route significantly from version 1, which existed for developers but never shipped for consumers, to target a large number of consumer devices. The feature is that it is a design that focuses on linking with devices such as smartphones and tablets or smart home devices, which were pointed out as weaknesses in Android and iOS. For example, task lists provide effective integration of transferring apps to other devices while working while working.
In the case of frequently used tasks by displaying widgets on the app icon on the home screen, we chose a design that brings the advantages of Android and iOS, but gives a different feel.
In addition, at the system level related to the basic operating system, it was designed to alleviate the problem of slowing down when used for a long period of time, which was a problem in other operating systems, or to solve the problem of battery life when playing high-load games at high refresh rates.
Long-term storage performance degradation can be reduced, for example, by adopting a file system that automatically reduces file fragmentation. Compared to iOS under almost the same conditions, if iOS slows down by up to 75% in the initial state, it is explained that Harmony OS 2 will reduce it by 4.8%. In addition, improved CPU and GPU schedulers, etc., can properly distribute CPU and GPU loads and reduce overall power consumption.
The battery life when running a game app is also disclosed by the company's smartphone, the Mate 40 Pro. According to this, Android EMUI 11 is 4.7 hours, while Harmony OS 2 is 5.1 hours, achieving life extension on the same hardware.
In addition, scalability that operates reliably on hardware with various performance is also considered. It enables the same operating system operation on hardware with different expansion conditions, from smart home devices, smart watches, and old smartphones to fast high-end smartphones and tablets with low memory capacity even if the CPU is slow. It can be said that the purpose of updating the previously mentioned existing products is to take advantage of these advantages.
In addition, some of the standard apps installed have unique features, such as the Camera app, which supports multi-camera shooting by switching between multiple smartphone cameras. At the presentation, the Mate 40 Pro also revealed the ability to shoot video while switching between multiple units.
One of the modest yet convenient features is the setting screen that makes it easy to understand the output switching to earphones, smart speakers, TVs, PCs, and tablets that can be connected to Bluetooth and Wi-Fi. With a design that displays peripheral devices as icons in a radar-like screen, you can switch between video and audio output by dropping peripheral devices on the main body. It also appeals to a design that emphasizes clock synchronization at the operating system level to reduce noise caused by sound and image distortion or even jitters when transitioning to these devices at the system level.
In this way, Harmony OS 2 focuses on the linkage between various devices while covering the functions required for a smartphone. It is emphasized that Harmony OS keeps your smartphone sharp and high-speed by including the older model in the operating system update target and the fact that there is little performance degradation when used for a long time.
Meanwhile, Huawei announced the HUAWEI WATCH 3, the first smartwatch equipped with Harmony OS. It is scheduled to be released in June in China and the global market.
The Huawei Watch 3 is a product that has renewed its design for the first time in four years. 1.43-inch round AMOLED panel corners are curved, brightness is 1,000 nits, and it supports 60Hz operation. A rotatable digital crown similar to the Apple Watch is attached to the side.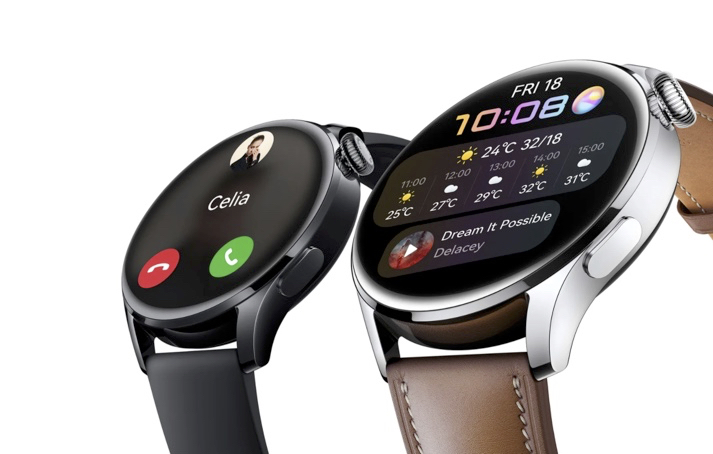 Activity tracking responds to heart rate and SpO2 measurements and can measure sleep or other activities. A skin temperature sensor can also be added to monitor body temperature throughout the day. As for the network, in response to eSIM, the watch alone can use the mobile network without going through Wi-Fi with the smartphone. The battery life of the eSIM is 3 days with 4G turned on, 14 days with power saving mode, and the charging supports Qi wireless charging. In addition, the Huawei Watch 3 Pro, which adopted titanium for the case and increased battery life, was also introduced. The Huawei Watch 3 is priced at 2,599 yuan, and the Pro model is 3,299 yuan.
Huawei also announced the MatePad Pro and MatePad 11, tablets powered by Harmony OS.
The interface of the MatePad Pro and MatePad 11 with Harmony OS for the first time on a tablet has a dock section at the bottom, and the settings menu has a lot in common with iPadOS and Android 11.
These products are also equipped with various convenient functions, such as using as a tablet for Windows PC drawing, using a secondary monitor, dragging and dropping files, or answering calls on the tablet with a paired smartphone.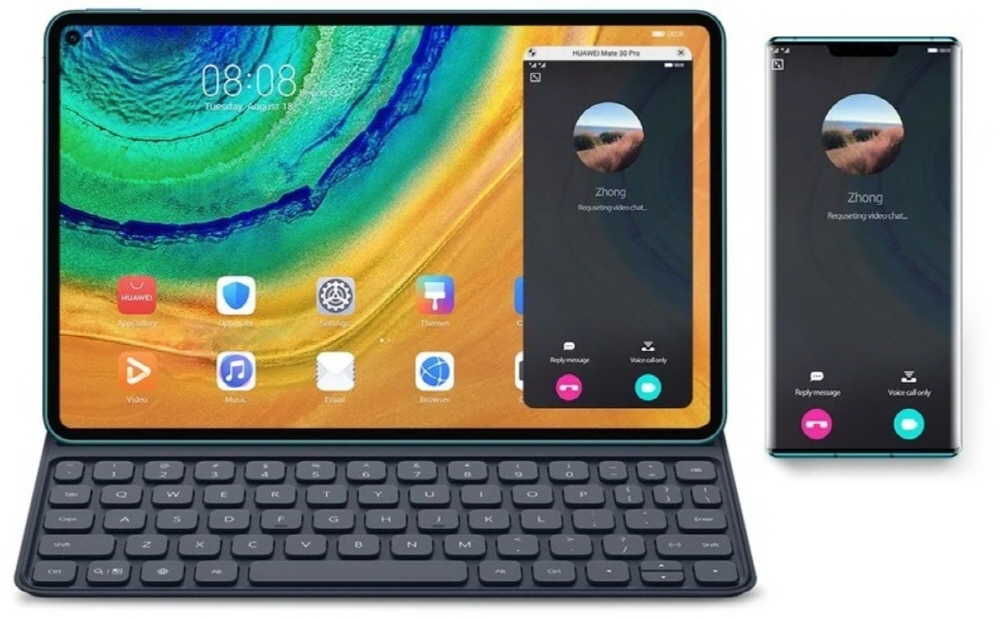 Looking at the basic specifications, the MatePad Pro is equipped with a 12.6-inch 60Hz AMOLED display. The processor is a Kirin 9000E, 8 speakers, 4 microphones, and 3 rear cameras. The battery capacity is 10,050mAh, which supports 45W fast wired charging, 27W wireless charging, and even 10W reverse wireless charging.
The Mate Pad 11 has a 10.8-inch 120Hz display and is equipped with a Qualcomm Snapdragon 865. Four speakers and a microphone are adopted, and like the Mate Pad Pro, it is possible to use a keyboard or M-Pencil, a stylus.
Huawei also announced two models, MateView and MateView GT, which are standalone liquid crystal displays. Mate View is a model that supports a screen size of 28.2 inches. The reason for adopting this size is that it adopts a 3:2 LCD panel with an aspect ratio that is popular in laptops recently. In addition, the resolution is 3840×2560, which is wider than 4K and has a wider color range, which is close to the creator grade. It also has a wireless display client function, making it easy to use screencasts on your smartphone or tablet.
The MateView GT is a curved 34-inch model with a curvature of 1500R and an aspect ratio of 21:9 ultra-wide, and is a game-only model. The resolution is 3440 × 1440 and corresponds to a refresh rate of 165 Hz.
Meanwhile, Huawei briefly unveiled the HUAWEI P50 series through the teaser video released at this presentation.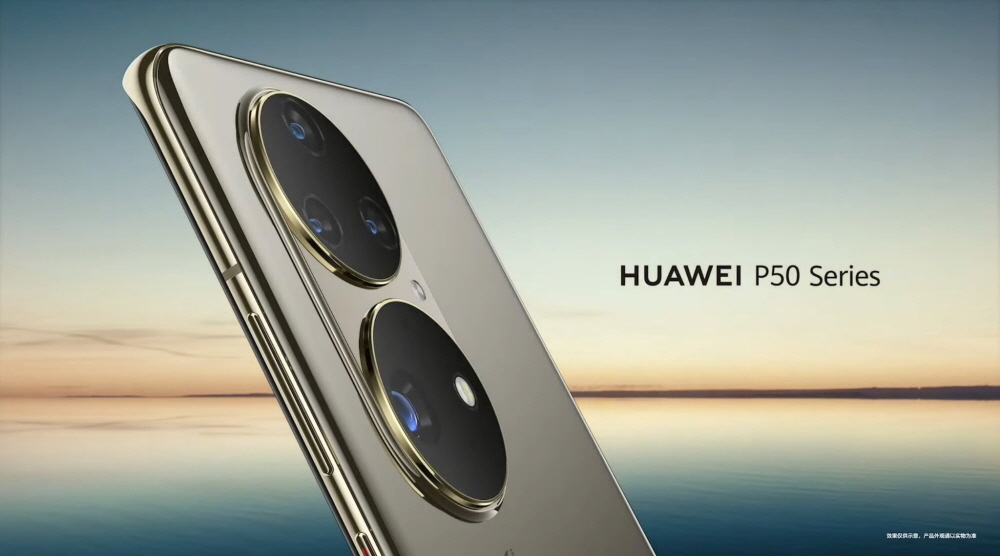 You can see the Leica logo, which has been passed down from the previous model, and it can be seen as the mark (VARIO-SUMMILUX-H 1:1.8-3.4/18-125 ASPH). The P series is usually released in the spring, but according to Huawei, the release date of the P50 series is yet to be determined. Restrictions on semiconductor procurement due to being on the list of U.S. government entities are having an impact. Related information can be found here.