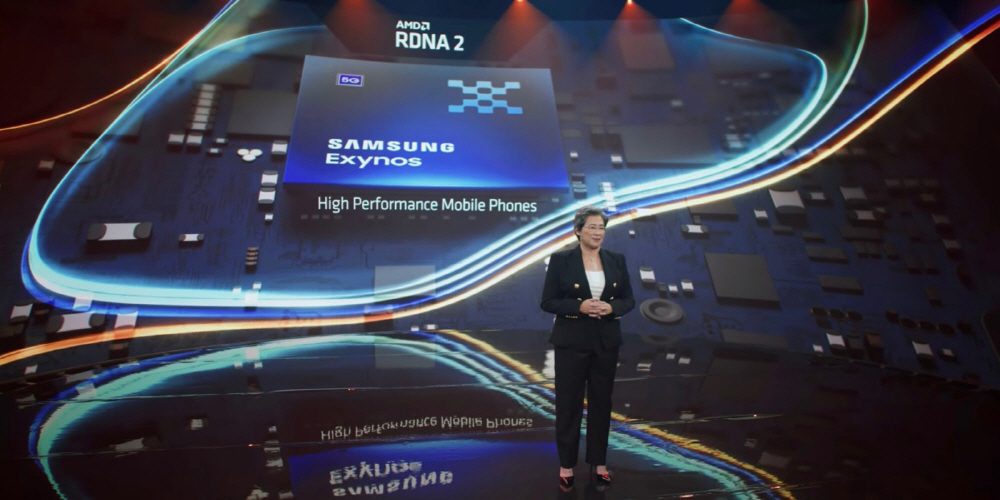 During Computex 2021 in Taipei, Taiwan, AMD announced that it will provide RDNA2 based graphics technology, the latest GPU architecture, to Samsung Electronics' Exynos series. AMD has already expressed joint development for Samsung Electronics' Exynos processor before, but it seems to have been formalized during this event.
He also mentioned the actual product launch time. If it goes as planned, it will be introduced this year as a flagship Exynos product. RDNA2 provided by AMD this time is its latest GPU architecture. It is used in the Radeon RX 6800 and 6900 series, as well as the PlayStation 5 and Xbox Series X/S. The feature is that real-time hardware ray tracing and speed-controlled shading are implemented, which responds to advanced graphic representation.
Through this partnership, advanced graphics capabilities will be available for future high-end Exynos. You can also expect an increase in speed. You may be curious about the smartphones and tablets that will be equipped with Exynos adopting RDNA2, but it is currently unknown at what time it will be put into service. However, Samsung Electronics announced earlier this year that the next flagship will be equipped with Exynos equipped with AMD GPU. By analogy, the Galaxy Z Fold 3 and Flip 3, which are expected to be announced this summer, may be applicable.
Partnerships between GPU manufacturers and mobile processors are trending in addition to AMD and Samsung Electronics. In April, Nvidia and MediaTek announced joint development of SoC for laptops. As this trend progresses, the graphics performance of mobile processors is expected to improve in the future. Related information can be found here.