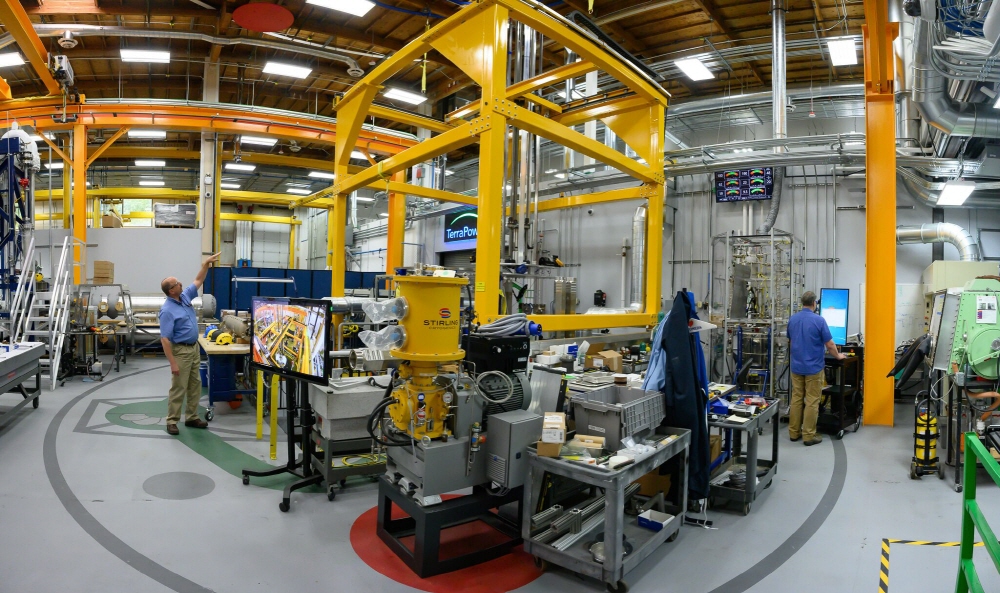 TerraPower, a technology company owned by Microsoft founder Bill Gates, and Pacific Corp, a Berkshire Hathaway affiliate headed by prominent investor Warren Buffett, will team up to build a new type of nuclear power plant in Wyoming. announced that
The planned nuclear power plant will be a small power plant with a sodium-cooled high-speed furnace and will run on a different fuel than conventional reactors. It can generate 345 megawatts of electricity, and when electricity demand peaks, the power generation capacity can be raised to 500 megawatts. It is also equipped with a molten salt-based energy storage system.
New nuclear power plants are working to reduce the carbon dioxide emissions that contribute to climate change, and in Wyoming, wind and solar power are considered important carbon-free technologies to procure scarce electricity. Wyoming Governor Mark Gordon said the new nuclear power plant is the fastest and surest way to go beyond carbon neutrality and go carbon negative. Sodium will change the energy industry.
The specific nuclear power plant construction area has not been announced and is expected to be announced by the end of 2021. Terra Power said it would take seven years to build the plant, and that life in the 2030s would require this kind of clean energy. At the end of 2020, the U.S. Department of Energy is providing $80 million to TerraPower as an initial cost to demonstrate the new sodium technology.
In addition, Bill Gates said in an overseas community Reddit in 2014 that modern society needs a stable energy source at a low cost, and he thinks that nuclear energy production can solve this problem if the safety, cost effectiveness, and waste problems are resolved. Because this problem can be realized, some countries have already said that they are in the process of discussing the introduction. Related information can be found here.