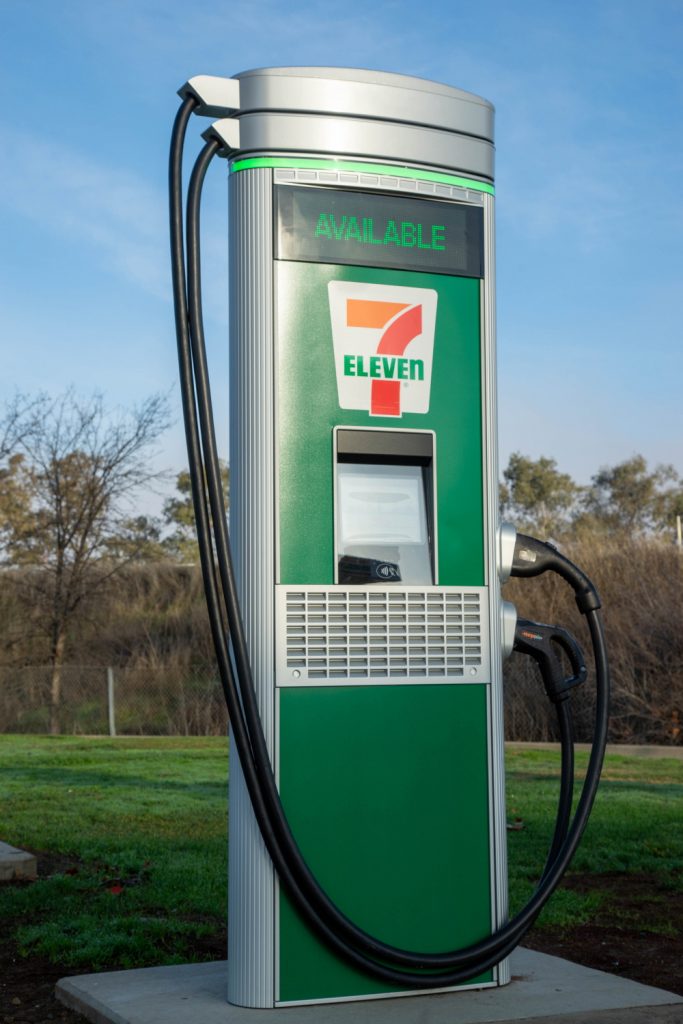 Convenience store brand 7-Eleven announced that it will install 500 electric vehicle chargers at 250 stores in the US and Canada. It is an attempt to contribute to the local community and create a sustainable future. In addition to parking the car in the parking lot at the convenience store, it will also allow charging.
The charging system is equipped with a direct current fast charging port called DCFC (Direct Current Fast Charging), and 22 units are currently installed in 14 stores in 4 states in the United States. However, if 500 additional units are added, it will become one of the largest distributors of electric vehicle chargers in the United States. The supply of electric vehicles will inevitably be difficult in the United States, which has a vast land, unless there are many charging facilities.
7-Eleven is emphasizing consideration for the environment, setting a goal of reducing carbon dioxide emitted by each store by 20% by 2027, and by saying that it will cut carbon dioxide emissions by half by 2030 while achieving this goal in 2019. More than 1,100 stores located in Texas and Illinois are said to have actively introduced eco-friendly energy, such as purchasing 100% wind-generated electricity or using hydro or solar power in other states. The installation of electric vehicle charging stations can be said to be an extension of this. Related information can be found here.