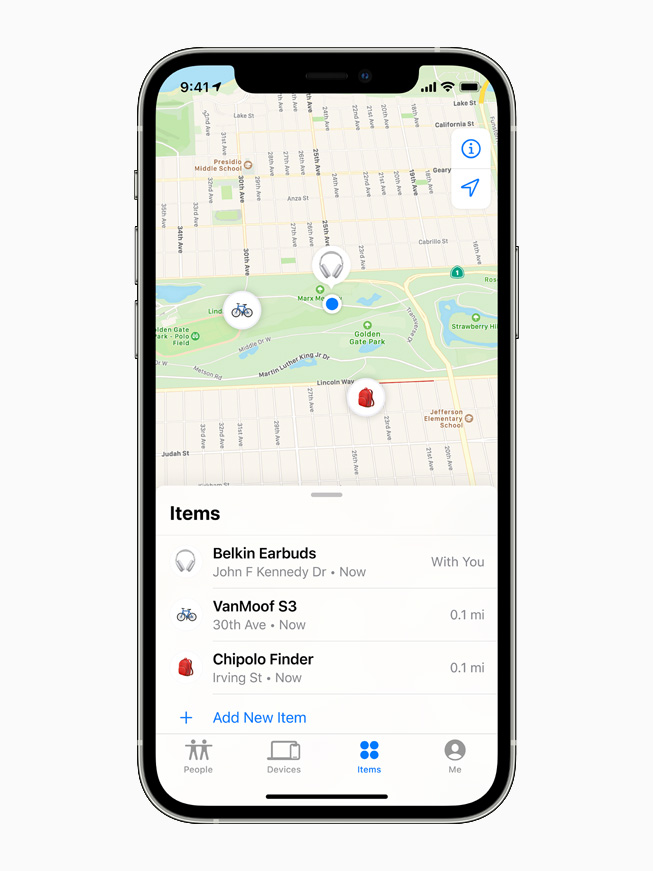 Apple responded to abuse concerns by updating its lost and found tracker AirTag. When the AirTag moves away from its owner, it will emit a beep to indicate its presence at a random time between 8 and 24 hours in the future.
Apple AirTag is a product that helps you find your iPhone through the Find iPhone app when you attach it to your bag. Through Bluetooth, a short-distance wireless communication, it can know the direction of proximity, and its location can be transmitted to the finder app through broadband wireless UWB communication or easily found by sound.
When the luggage is lost or disappeared, it cannot be directly connected to the owner's iPhone if it exceeds the Bluetooth reach of about 10m. But more than a hundred million Apple products around the world act as sensors and communicate with the Solver network to mark them on a map so they can be discovered even if they are far away.
Conversely, being able to find a missing object means that it can also be used to secretly track other people's belongings or rides. Apple says it will warn you about the issue by displaying an alert if you are using an iPhone if there is an AirTag moving away from its original owner nearby. Even if you are not an iPhone user, after a certain period of time, the air tag emits a sound to notify you of its existence, and emphasizes the privacy-oriented design so that it cannot be used for malicious tracking.
However, if you actually use the AirTag, it warns that you need to be careful about the AirTag that someone has put on you at will, while it takes three days for it to activate apart from the original owner's iPhone. Even if it is difficult to use for long-term stalking, if three days is enough to find a house, etc., and if you meet regularly face-to-face with family and colleagues, or even strangers can get close, you can find the hidden AirTag by connecting it to the original owner's iPhone. . An alarm can be reset until its presence is known.
This update responds to these concerns by changing the time the airtag makes a sound when it moves away from its original owner to a random time between 8 and 24 hours instead of the previous 3 days. Even if someone tries to hide the air tag at will, it becomes easier to pay attention to the sound than before.
Apple will also provide an AirTag detection app for Android within the year. It's a feature to alert people who don't use an iPhone to let the AirTag make a sound to indicate its presence. If you're using an iPhone, you'll know that you have AirTags around you even after 8 to 24 hours have passed. On the other hand, if you are not an iPhone user, it can be abused for stalking. In response, Apple said it plans to offer AirTag and Find network-aware search apps for Android later this year.
Instead of a full-featured search app like the iPhone, AirTag will be available for Android smartphone users as well. Find network-enabled products with other people's airtags and airtag equivalents will become apps that you can search for while you're on the go. If Android smartphones with this app can also become part of the search network, Apple can further enhance the attractiveness of its products.