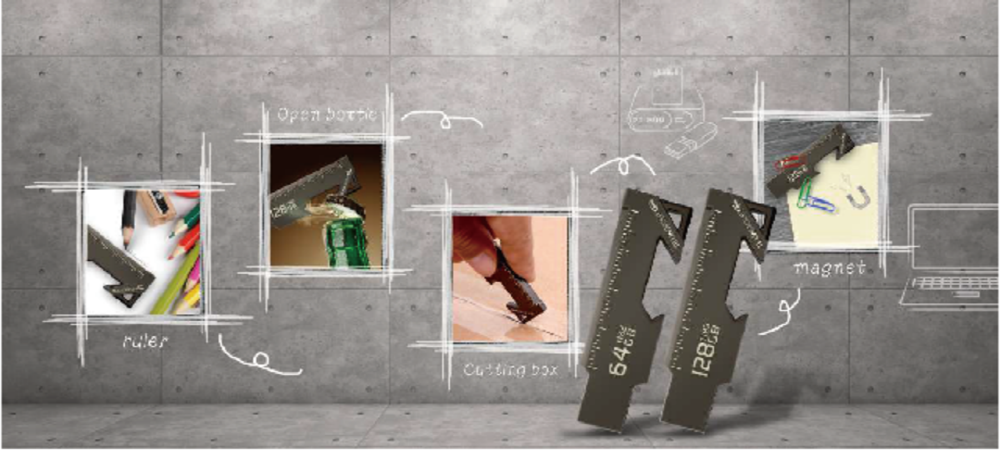 What if I could use a USB memory as a bottle opener? TEAMGROUP, a Taiwanese peripheral device manufacturer, introduced a multi-functional USB memory such as a multi tool. T183 is a product that not only has a bottle opener function, but also has a cutter body that can cut the edges of vinyl.
Description that the body is made of zinc alloy forging technology and is strong and durable. It supports waterproof, dust-proof, impact-resistance and corrosion-resistance. The transfer speed supports the USB 3.2 Gen1 high-speed transfer standard, and the read exceeds 85MB/sec. You can choose between 16, 32, 64, and 128GB in capacity.
T193, announced together, is a multifunctional USB memory that adds compass, magnifying, magnet, and protractor functions to a 12cm ruler. It is 7.2cm long when folded and can be attached to a metal object when not in use. The transfer speed is the same as the T183, and the capacities are 32, 64 and 128 GB. The body material is also forged with zinc alloy. Related information can be found here.