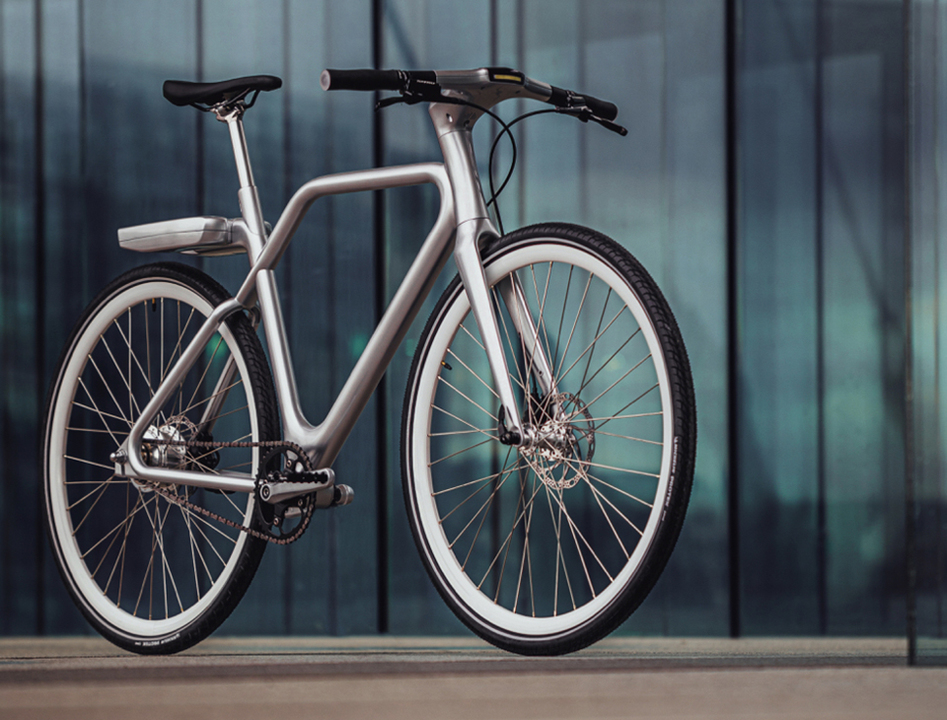 The Angel is an electric bicycle from a French company. With an aluminum frame and carbon fork, it weighs only 13.9kg. Considering that it is an electric bicycle, it can be said that it is unusually light. A 250W hub motor mounted on the rear wheels acts as an electric assist, allowing it to run at a top speed of 25 km/h. The rechargeable battery is integrated into the frame and the range is said to be 70km after charging for 2 hours.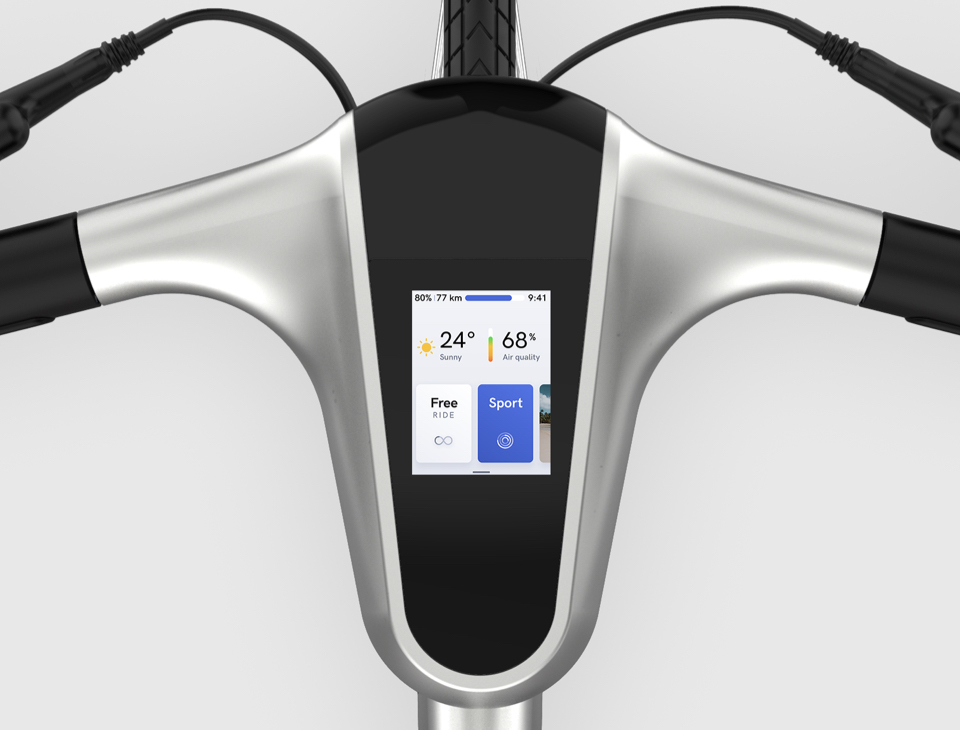 This product is equipped with a 2.4-inch touch screen in the center of the handle. Here, you can choose from four riding modes: Eco, which saves charge, Dry, which allows you to climb hills without sweating, and Fast, which instantly reaches top speed. It also displays information such as speed, distance traveled, charge status, calories, GPS navigation and current location.
It is also equipped with a system that sends an email to emergency contacts in case of an accident, and a security system that locks the motor and sets an alarm if stolen, and then tracks it with GPS. In addition, options such as baskets can be mounted on the front, and child seats can be integrated on the back. The price is 2,690 euros. Related information can be found here.