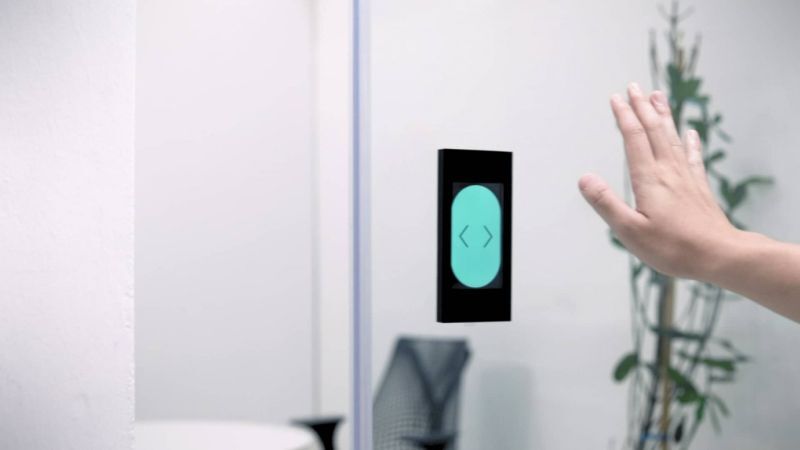 Kinetic Touchless 2.0 is an automatic sliding door system produced by Singapore design studio Stuck Design. This product is an automatic door that can be opened without touching the sliding door. It is a system that is well suited to countermeasures against COVID-19. After Corona 19, a product with a disinfection function on the door handle has been released, but this product does not require you to touch the handle.
Instead of an automatic sliding motion sensor, a small panel is adopted for the door body, and because it responds when your hand is at a certain distance, you can open and close the door by waving your hand left and right in front of the panel.
If that's the case, then an automatic door would be fine, but with the Kinetic Touchless 2.0, you don't have to touch the handle or manually close an open door. Related information can be found here.