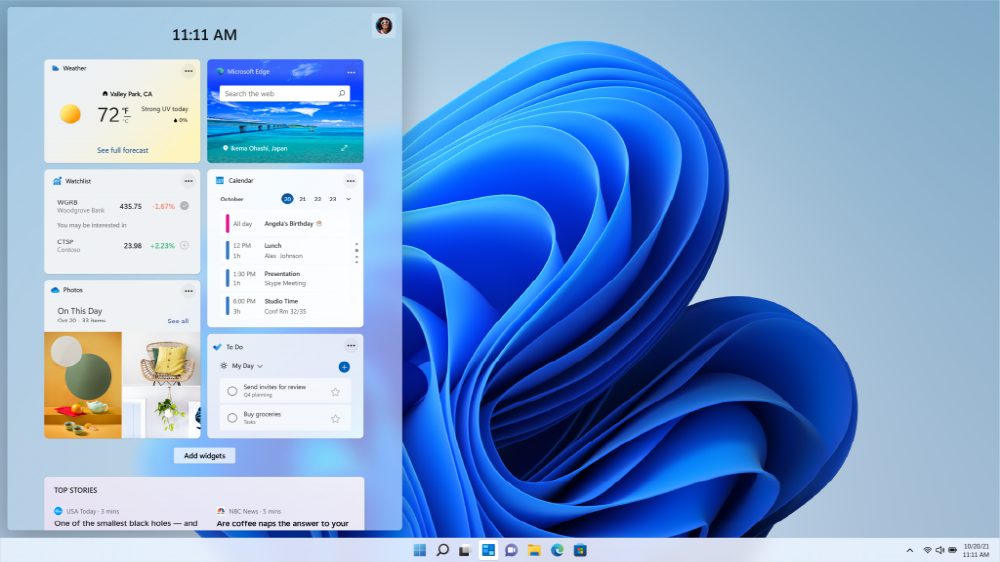 The next Windows 11 is expected to be officially provided soon, but there will be a lot of people who want to try it out first and then go back to Windows 10 if there are any problems. However, it was found that the grace period for rolling back to Windows 10 after updating to Windows 11 was only 10 days.
This content was found through the FAQ posted on the PC manufacturer MSI website. Regarding this item, if you do not like Windows 11, you can ask if you can go back to Windows 10 after upgrading, saying that you can return to Windows 10 for 10 days after installing the Windows 11 update, and you can leave the imported files and data as they are. It explains that in order to revert to Windows 10 after 10 days, you need to back up your data and perform a fresh installation.
It seems to mean that the Amazon recovery folder (windows.old) is automatically deleted. Currently, the Windows 10 cancel function of the previous version of Windows 10 is a specification in which the same folder where backup data is stored is automatically deleted 10 days after the update. In other words, you can return to Windows 10 during the 10-day grace period, but considering that the Windows 9 rollback period was 30 days immediately after Windows 10 was released, the period seems to have been shortened.
The Windows 11 update from Windows 10 almost completely changes the user interface except for running Android apps or renewing storage, and it can be said that there is no change that users feel extreme incongruity with. But there's no guarantee that familiar apps will work reliably on the new operating system. When upgrading to Windows 11, the primary device you use to work may be better with a secondary PC or have a proper backup. Related information can be found here.