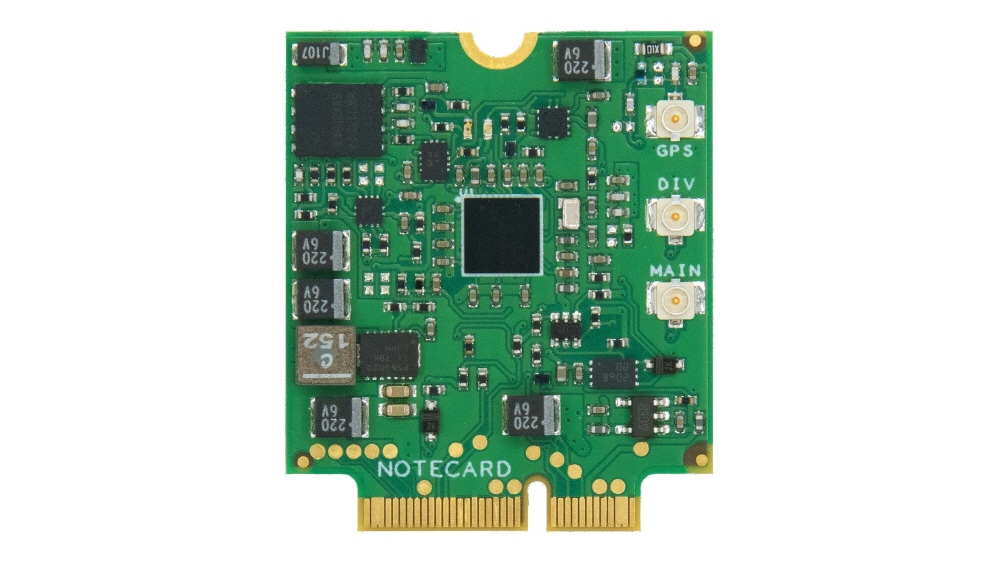 Blues Wireless, an Internet of Things startup founded by former Microsoft chief software architect Raymond Ozzy, has announced that it has raised $22 million from investors including Microsoft co-founder Bill Gates.
Bluewireless, founded by Ozzy in 2019, is developing the Notecard, a way to add wireless connectivity to any product. The note card is a mini board that can be connected to LTE or 5G networks with an ARM-based low-power embedded processor, Cortex-M4 GPS, accelerometer, and temperature sensor. The note card can be used for monitoring crops on farms and managing trucks for delivery companies.
Note cards cost $49 each. 500MB of communication capacity is also bundled into a set. Ozzie says it provides simple, affordable solutions to complex and costly problems, helping businesses securely connect their products to the cloud with minimal effort.

This Series A round was led by Sequoia Capital and Stripe Lachy Groom, with Bill Gates participating. Blue Wireless plans to use the $22 million invested this time for global marketing, sales, and operation expansion, as well as research and development of hardware and related services.
Ozzie said the company has had a lot of feedback and demand since the launch of the Notecard, and says the funding will help accelerate the evolution of connecting billions of customer remote devices to the cloud. Related information can be found here.