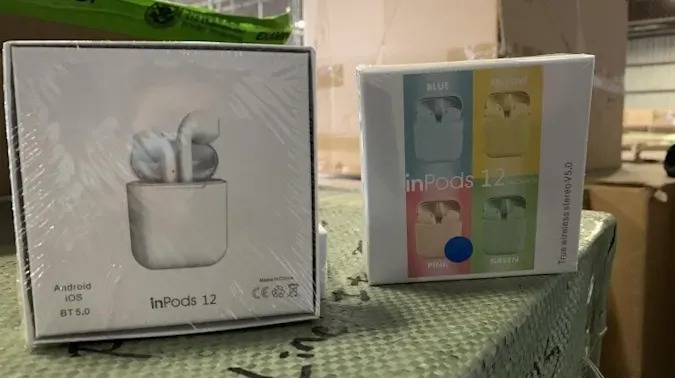 It was found that US Customs seized 360,000 sets of Apple earphones, AirPods, and other wireless earphones and headphones, worth $62.2 million, during the nine months from October last year to July this year. Authorities said the number of seizures of counterfeit goods has increased by 50 percent over the past five years, as products such as Apple's AirPods have become popular.
U.S. Customs and Border Protection seized 295,000 sets of wireless earphones and headphones between October of last year and September of this year, valued at $61.7 million. Considering that the fake earphones confiscated in 2019 were worth about $3.3 million, it can be seen that the popularity of wireless earphones and headphones has recently increased, and the number of counterfeit products has increased accordingly.
Although not a recent figure, estimates made by the American Chamber of Commerce in 2016 estimated that US authorities accounted for 2.5% of all fakes worldwide. If this happens, the global market loss for the popular Apple AirPods among earphones and headphones is expected to reach a significant amount. According to U.S. customs brokers, counterfeit goods have already been confiscated at least 12 times this year alone. It is pointed out that the amount of this amount is 13 million dollars for the genuine price for just four servings, and among them, counterfeit Apple products, which are popular, amount to billions of dollars.
It may be necessary to strengthen crackdowns not only in the United States, but also in several countries, so that people you don't know don't buy counterfeit AirPods because they're tricked into buying counterfeit AirPods. Related information can be found here.