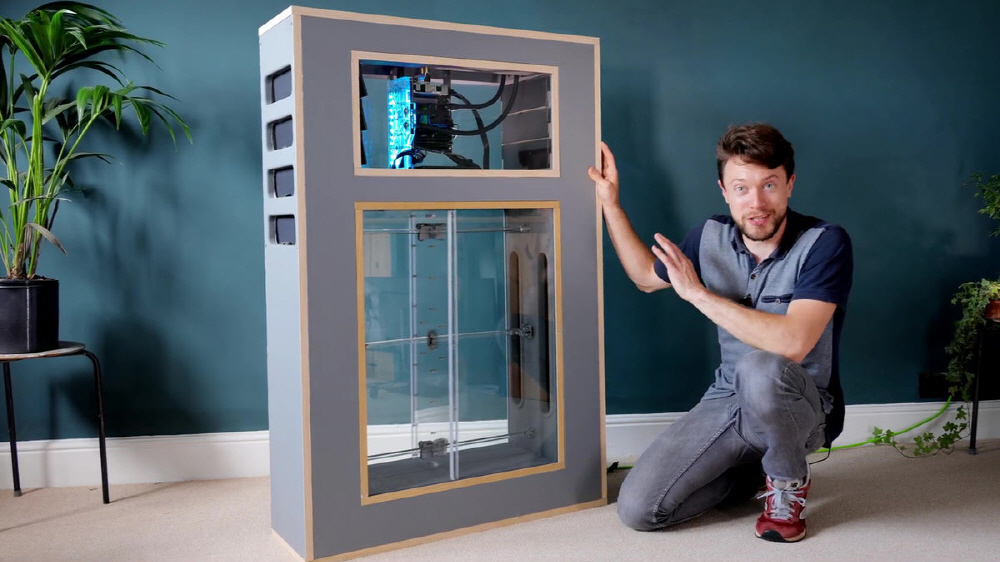 When building a high-performance PC, cooling is important. Cooling systems with multiple huge fans are prone to noise, but if your CPU and graphics card aren't cooled enough, your PC's performance can suffer significantly. A YouTube channel (DIY Perks), which makes various devices such as PCs and audio devices, has released a video of a DIY cooling system that uses a magnetic pump to send a large amount of air to a PC.
If you look at the video, the acrylic plate moves left and right inside the transparent box, but there is no cooling fan commonly found in cooling systems for PCs, so at first glance, it is impossible to tell what the device is for. Considering the method that applied the principle of the magnet in-tube linear motor, it is fixed by magnetic force with a magnet tube and has a structure that connects the plate and the tube. Water is put in a magnetic tube and controlled by a pump, the point of this cooling system is also noise. Thanks to the magnets on both sides, the acrylic plate changes direction smoothly and quietly.
The CPU is AMD Ryzen 9 5950X and the graphics card is Nvidia GeForce RTX3080 to build the system. Through this, a PC that breathes by itself was completed. When connected to a monitor to measure the temperature, the CPU rises up to 60 degrees and the GPU rises up to 62 degrees.