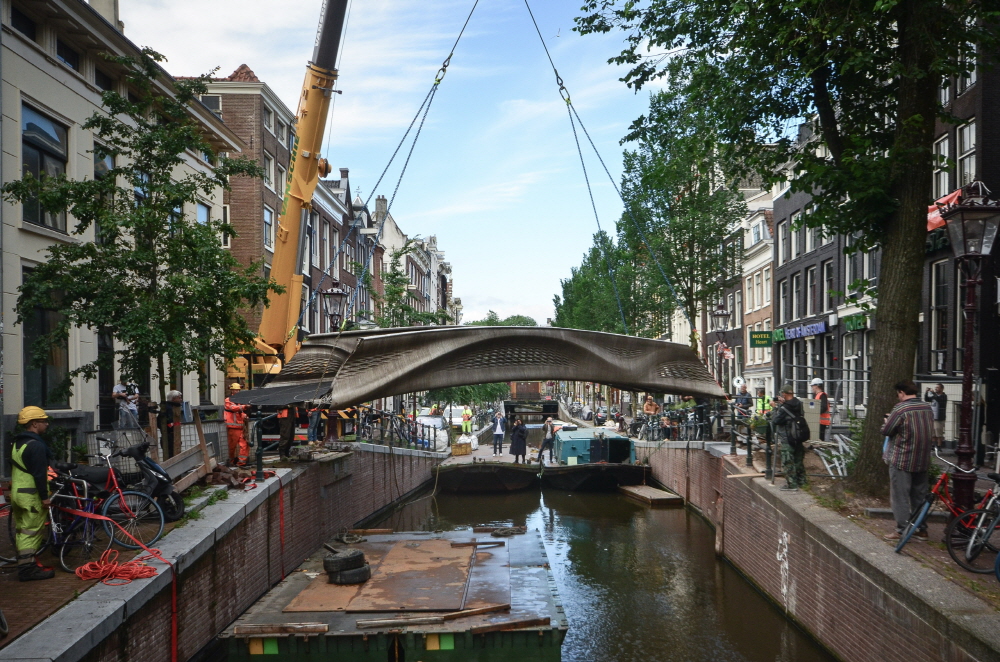 The world's first 3D-printed bridge made of stainless steel has opened in Amsterdam, the Netherlands. This bridge was printed for six months with four industrial robot arms equipped with a welding torch using MX3D software developed in cooperation with Autodesk.
The size of the finished 3D printed bridge is 12.5 m in length and 6.3 m in width, and the weight of the stainless steel structure part is 4.5 tons. It is the world's largest metal 3D printed structure. In addition, this bridge is not only 3D printed, but sensors are installed throughout the structure. Measurement data on the structure such as vibration distortion from the number of people crossing the bridge and walking speed, as well as environmental factors such as temperature and atmosphere, can be measured through the bridge life cycle It is possible to record and observe how this structure changes.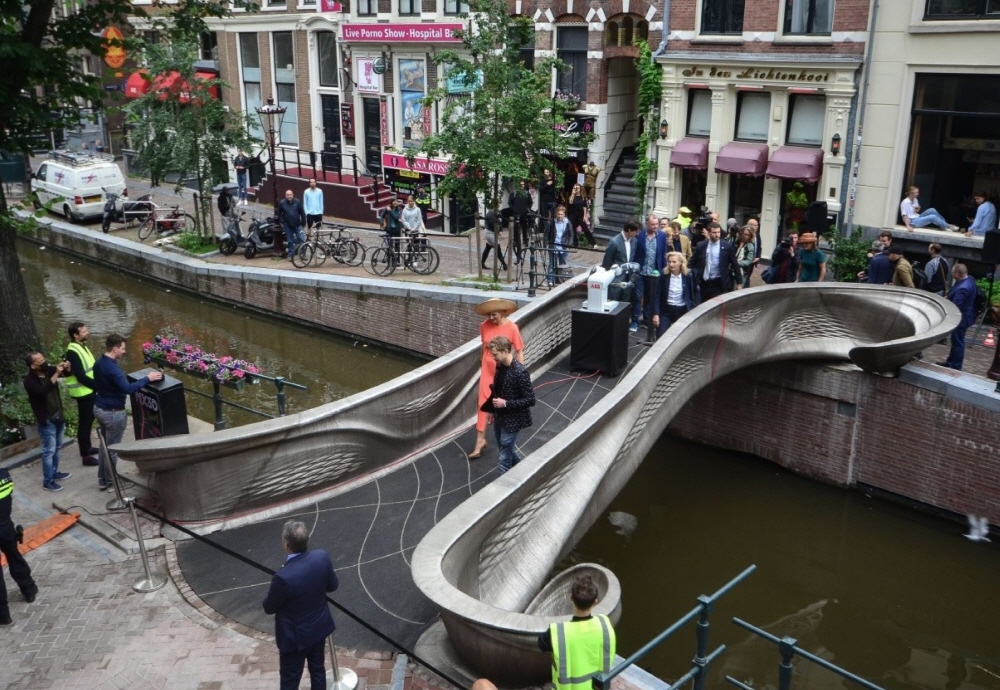 The collected data is applied to a digital model of the bridge developed by a research team at Imperial College London, UK, and analyzed, which is expected to help understand how 3D-printed steel structures can be used in larger and more complex architectural projects. An expert who develops a digital model at the Alan Turing Institute said that when investigating old bridge failures, deterioration that has been overlooked is often found. said.
In addition, it was found that the structural strength of how to make a bridge with a 3D printer depends on the direction in which the 3D printing will be printed.
Until a few years ago, constructing structures such as buildings and bridges that were not desktop-sized and that could be accommodated by people were only talk in science fiction, but now they are close to commercialization. Related information can be found here.