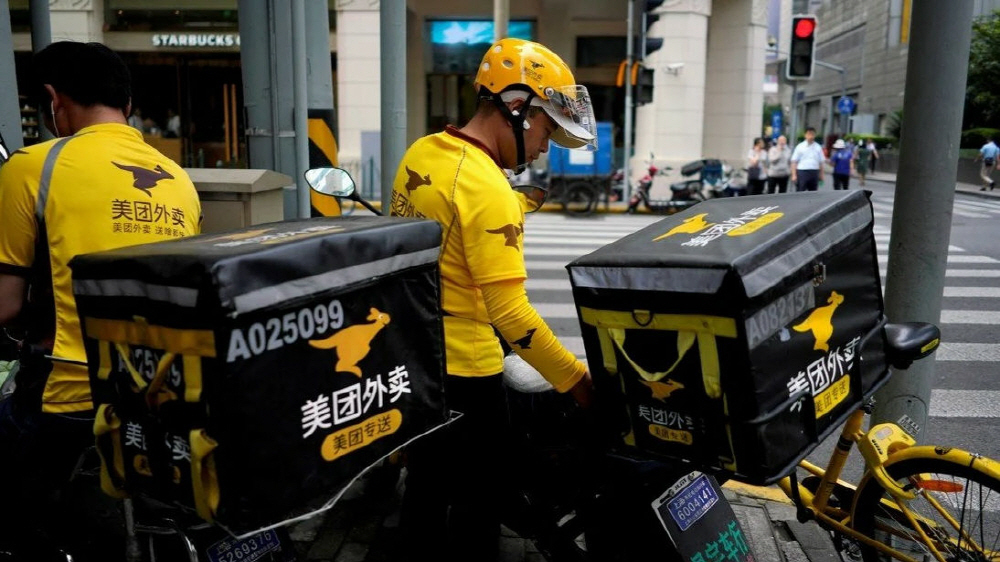 To protect the basic labor rights of food delivery service delivery workers in China, new guidelines have been enacted that set minimum income, occupational safety, food safety and appropriate working conditions. As a result, the stock price of a Chinese food delivery service conglomerate temporarily plunged 15%.
On July 26 (local time), seven government agencies, including the State Administration of Market Supervision and Administration, a Chinese regulatory authority, released new guidelines to protect the basic labor rights of food delivery service delivery workers. According to reports, the guidelines were enacted in response to the voices of delivery workers saying that adequate worker protection measures do not exist for gig economy rights, and they also cover delivery workers in addition to food delivery services.
According to the new guidelines, delivery workers are guaranteed an income above the local minimum wage. In addition, instead of using the most difficult algorithm when evaluating deliverymen, an algorithm that determines a free delivery deadline is used. Allow delivery workers to purchase social insurance and commercial insurance to cover accidents and diseases. We urge delivery workers to actively participate so that the platform can build a union organization and participate in labor rights negotiations.
In addition, the authorities are demanding that delivery workers' rest areas, smart cabinets for food recovery, and smart helmets be deployed to improve safety, and general working conditions for delivery workers are improved.
Recently, the working environment such as Ele.me, a major Chinese food delivery service, has become a problem, and in April 2021, Beijing City Human Resources and Social Security Administration posted a video on social media stating that it could earn only 41 yuan in a 12-hour shift. The authorities are investigating allegations of monopoly activity, saying that long working hours and low wages are a problem with the platform order allocation mechanism. Under the guidelines, the stock price of Arumor once fell 15%, down more than 50% from its February 2021 peak. Related information can be found here.