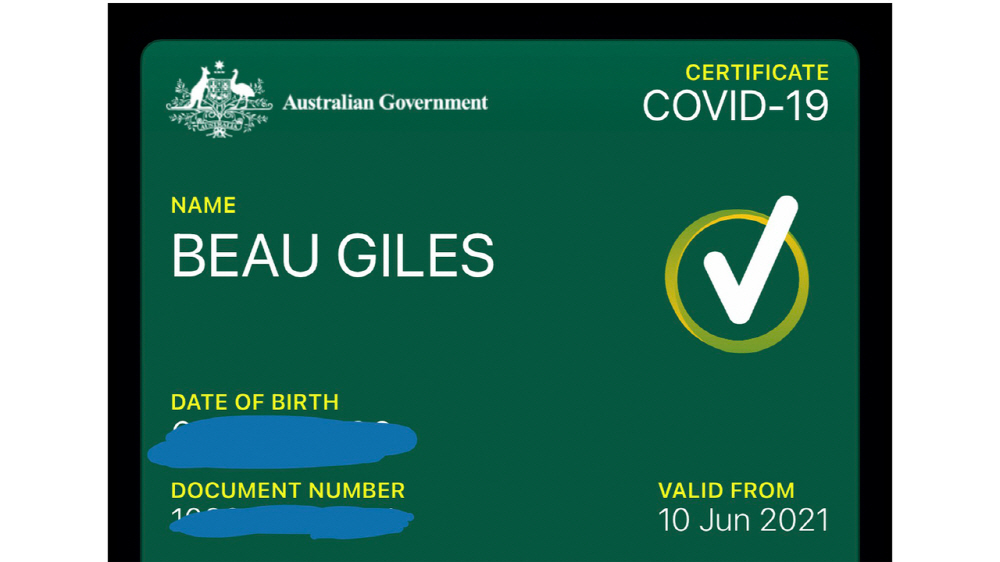 A vaccine passport is proof of vaccination against COVID-19. The reality is that the form of the certificate differs depending on the country or organization. However, the Australian government has launched an iOS app, Express Plus Medicare. By issuing a vaccine digital certificate, it is now possible to add the certificate to Apple Wallet.
Anyone who has had two doses of AstraZeneca or Pfizer vaccines can access the digital certificate through the app. In addition to PDF downloads, certificates can be downloaded to your device by choosing to add them to your Apple Wallet.
The digital certificate contains the user's date of birth, the certificate serial number, the date of vaccination, and the type of vaccine. The certificate is necessary for domestic movement and travel, and at the end of July, the NHS app of the UK National Health Service implemented adding the certificate to the wallet. Adding to the wallet app may become a standard digital certificate feature in the future.
Being able to prove vaccinations as lightly as electronic payments can be useful for travel or business trips. Related information can be found here.
Meanwhile, New York City in the United States has decided to implement a program (Key to NYC Pass) that requires showing proof of vaccination at least once for eating at indoor restaurants, using gyms, and attending concerts to improve vaccination rates. It is said to be the first time such a program has been implemented in a large city in the United States.
New York Mayor de Blasio said at a press conference that unfortunately, if you are not vaccinated, you cannot participate in many activities. If you want to fully participate in our society, you must get vaccinated. 60% of people in New York City have had one or more vaccines.
Paper vaccination cards and apps (NYC COVID SAFE, Excelsior Pass) can be used as proof of vaccination. Among them, Excelsior Pass is an app that New York State is introducing as a vaccine passport. Related information can be found here.