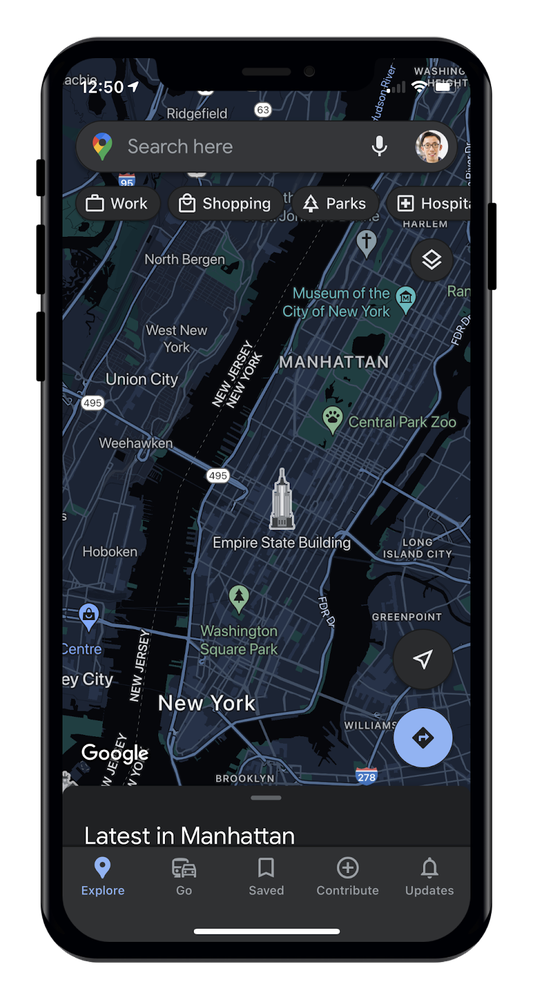 Google has officially announced the implementation of Dark Mode in Google Maps for iOS. It will be rolled out to apps for iPhone and iPad in the next few weeks.
In Google Maps for mobile, Dark Mode was officially announced for Android in February. For iOS and iPadOS, it is half a year late. Dark mode is intended to either rest your eyes from dazzling interfaces at night or save battery life. For reference, it is known that iOS 13 standard dark mode actually saves AMOLED display. This is because only the pixels necessary for display emit light, and the parts that do not emit light do not consume power.
When you switch to dark mode, the search bar position, category slide view, and buttons change to light gray. When zoomed in, the map layer is displayed in dark gray, the streets and place names are slightly brighter, and the visibility is maintained while suppressing the amount of light.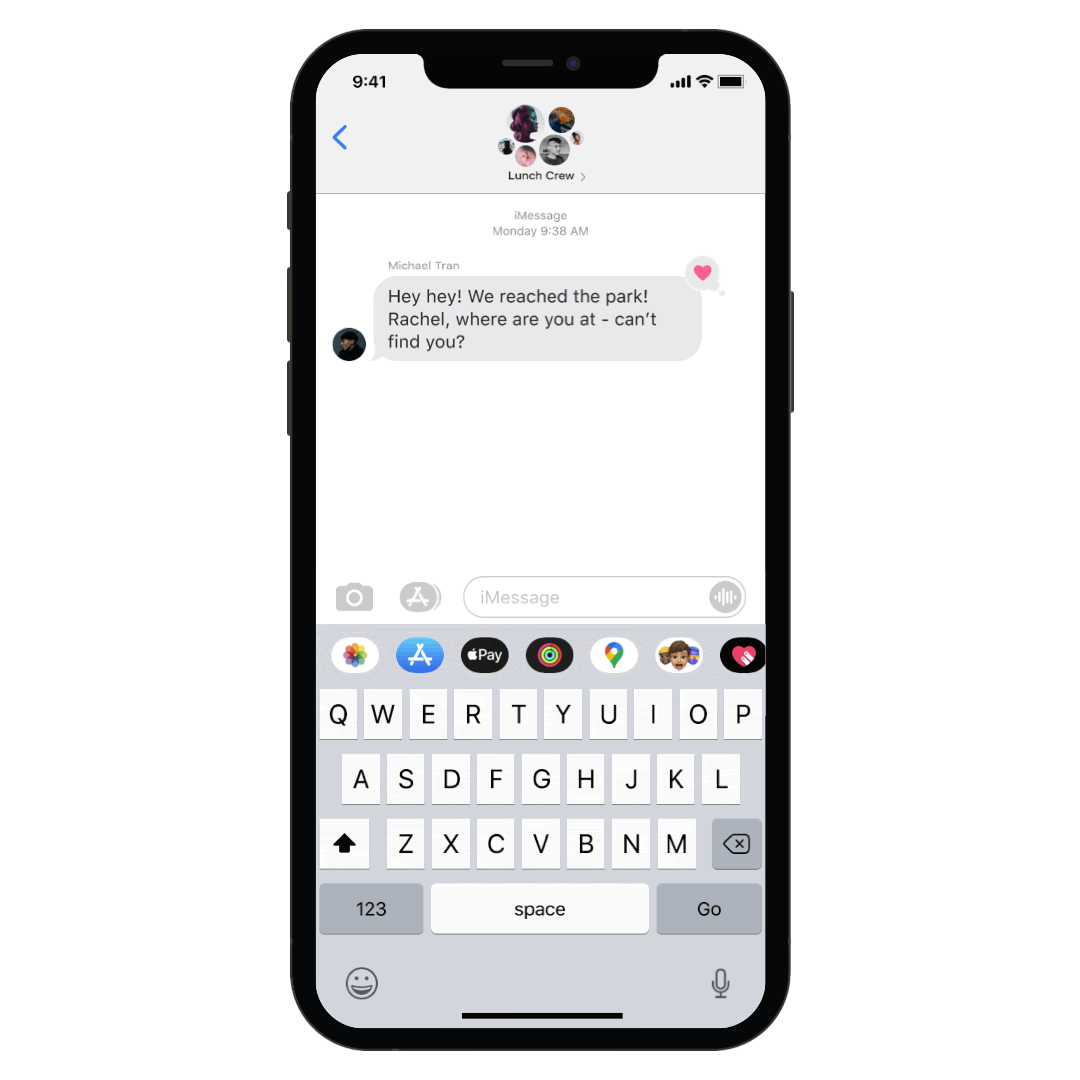 In addition, if Google Maps is added in iMessage, the current location is sent only once, and a real-time location sharing function is added. This feature is only valid for 1 hour by default, but can be extended for 3 days and can be stopped at any time.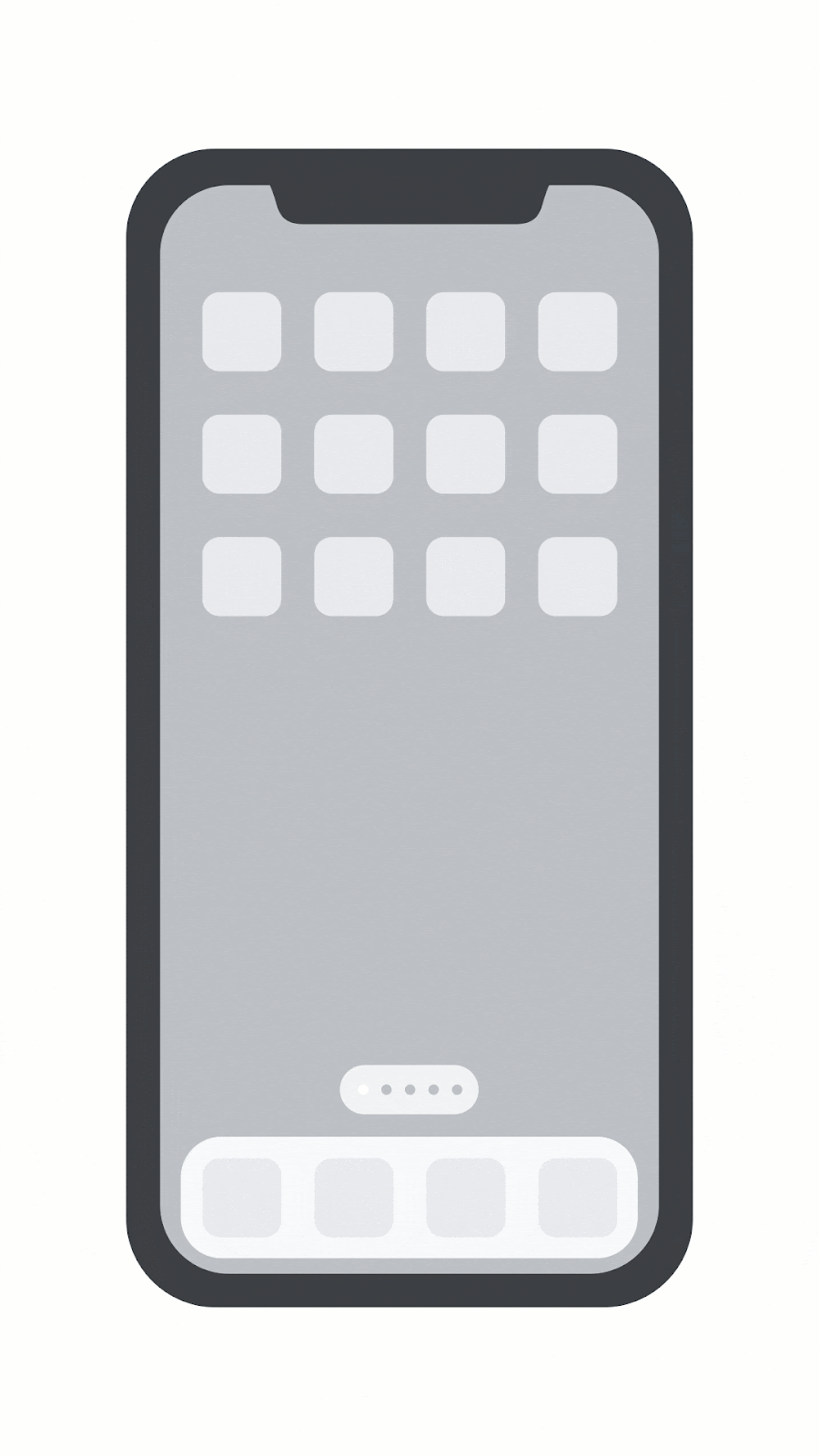 Google is also talking about a new feature that will allow you to add a search widget to your screen that lets you quickly find nearby traffic conditions and the nearest restaurant or gas station, etc. This widget feature is already available in version 5.74, which is airing. Related information can be found here.
Meanwhile, Google also announced One Tap, a new feature that lets you log into an app or site with a single tap. Sign in with Google is a convenient feature that allows you to log in to apps and services with your Google account without having to remember your password. One-tap is an easy way to log in to Google.
Google introduced a new SDK (Google Identity Services) that integrates login-related APIs such as one-tap and Google login, which can log in without switching to the Google login page. In Login to Google, which has changed the UI, the user name, profile image, and email address are organized with one button to make it easier to visually understand which account you are logging in to.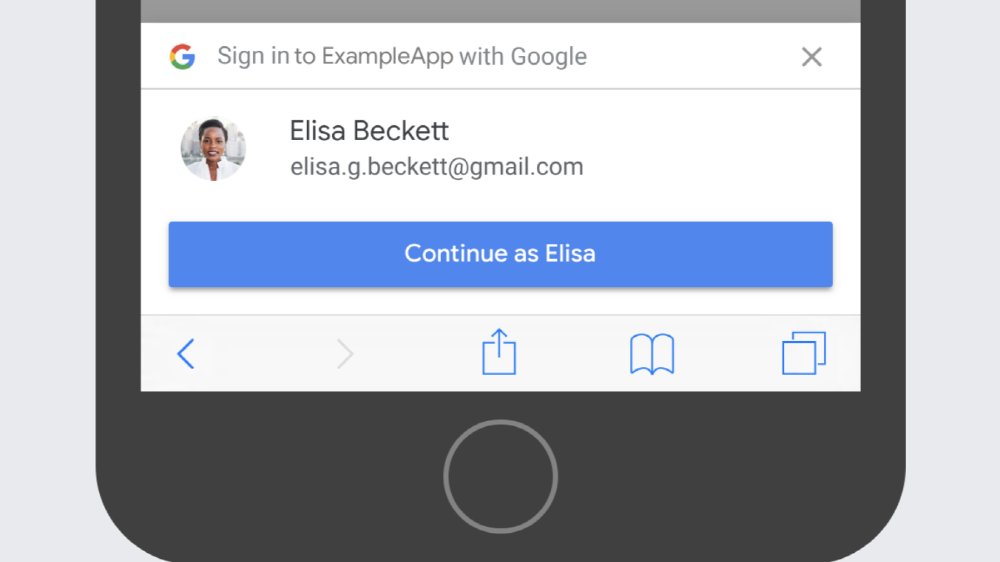 One-Tap is a new authentication module that supports both web and Android. When one-tap is introduced, the login button slides from the desktop at the bottom of the screen to the top right of the screen on mobile, allowing users to log in without switching to another screen. This prevents the user from being able to log in because they forgot their ID or password, and has the advantage of eliminating the effort of returning the logged-in user to the original screen.
According to Google, this service combines Google security and convenient features to easily log in to provide authentication services without sacrificing privacy and security. is said to be able to provide. Related information can be found here.