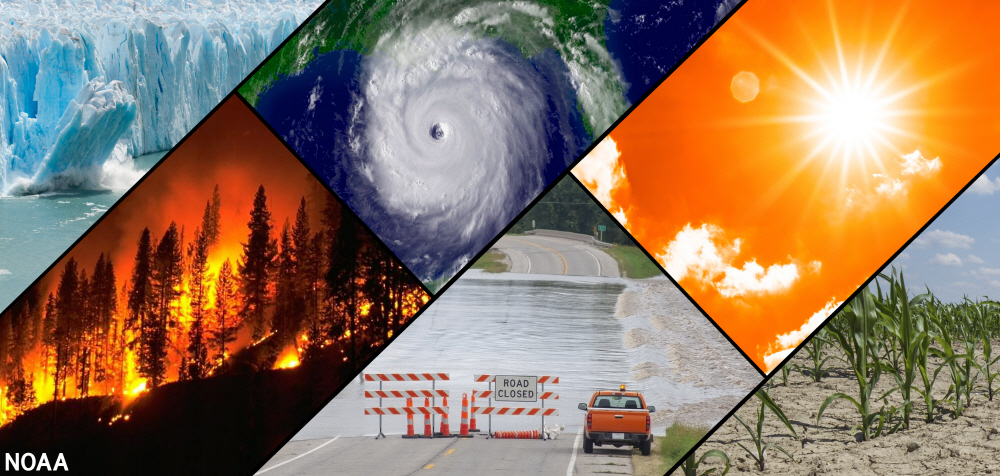 The National Oceanic and Atmospheric Administration (NOAA) announced that July this year was the hottest month on record.
According to observational records released by NOAA, the combined land and sea surface temperature in July 2021 exceeded the 20th century average of 15.8 degrees Celsius, making it the hottest month on record for 142 years. It is said that the northern hemisphere surface temperature was the highest recorded in the past, surpassing the record in July 2012, which was the highest so far, with an orbital heat of 1.54 degrees above normal.
According to NOAA, in July 2021, it was the highest temperature recorded in the world, including North and South America, Africa and Oceania, and broke the 2010 record in Asia. It is said that it was the record-breaking heat in Europe following 2018. Hurricane Elsa, which caused severe damage to the east coast of the United States in July, was also the fifth and earliest named Atlantic hurricane. New York, hit by Elsa, suffered extensive damage from flood-resistant designs, including underground infrastructure.
Although July was usually the hottest month of the year, NOAA said that July was the hottest month so far, especially in 2021, the NOAA said.
Referring to a report released by the United Nations Intergovernmental Panel IPCC in August 2021, he said that the IPCC report was surprising, saying that it confirmed that human activity is the cause of climate change and that this effect is broadly and rapidly strengthening. expressed a sense of urgency.
In the 6th evaluation report released on August 9, IPCC pointed out that there is no doubt that human influence has warmed the atmosphere, ocean, and land. have used it Related information can be found here.