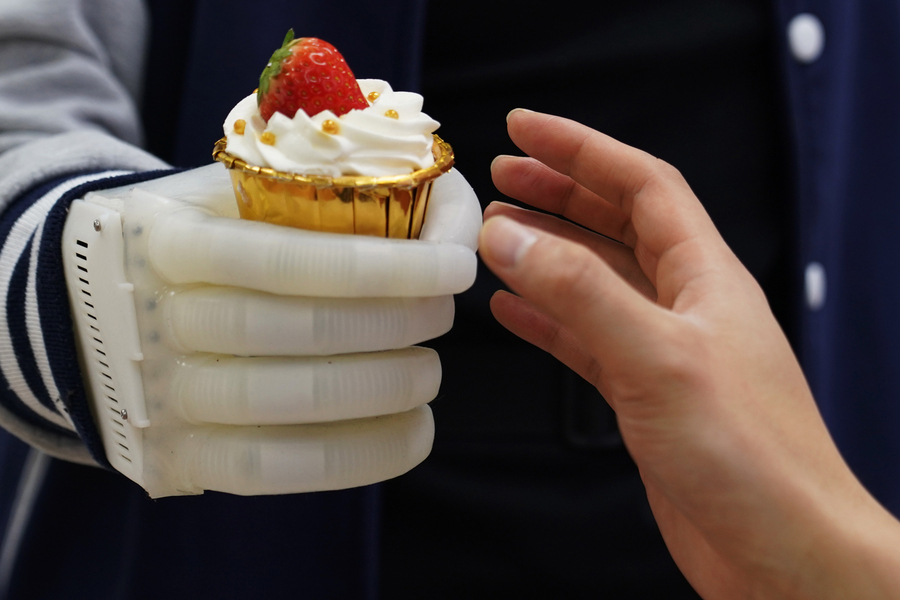 A research team at MIT and Shanghai Jiaotong University announced on August 16 (local time) that they have developed a tactile feedback embedded neural prosthesis that can be manufactured from inexpensive materials.
The material cost is as low as $500, and it is said that it is possible to reproduce the sensation of touching an object by connecting it to the nerves of the wearer's arm and equipping it with tactile feedback that can be held by one's own doctor. Neural prostheses themselves have quite a bit of history, but typically cost tens of thousands of dollars, as well as heavy electric motors and metal frames.
On the other hand, the newly developed one does not have a metal frame and controls the air like a balloon to close or open the hand. The material was soft and elastic using elastomer eco-plus, a commercially available silicone rubber product.
The use of small pumps and valves in place of electric motors makes it possible to significantly reduce the weight of prostheses that can be mounted on the lower back. In fact, the weight of the prosthesis is maintained at 227 g. The pneumatic system uses an EMG sensor and provides five general gripping methods, such as gently wrapping the fist with two or three fingers depending on the user's intention.
It also has a tactile sensor on its finger, which generates an electrical signal based on pressure. Due to this, you can feel the prosthesis with both thumb and index finger. Another advantage is that it does not take time to get used to the operation, and in a test with two subjects, it became possible to write with a pen or pet a cat.
The research team said that although it is not a finished product yet, the performance is already equal to or greater than that of existing neural artificial tools, and it has the potential to provide soft prostheses to low-income people who are struggling with low cost. Related information can be found here.