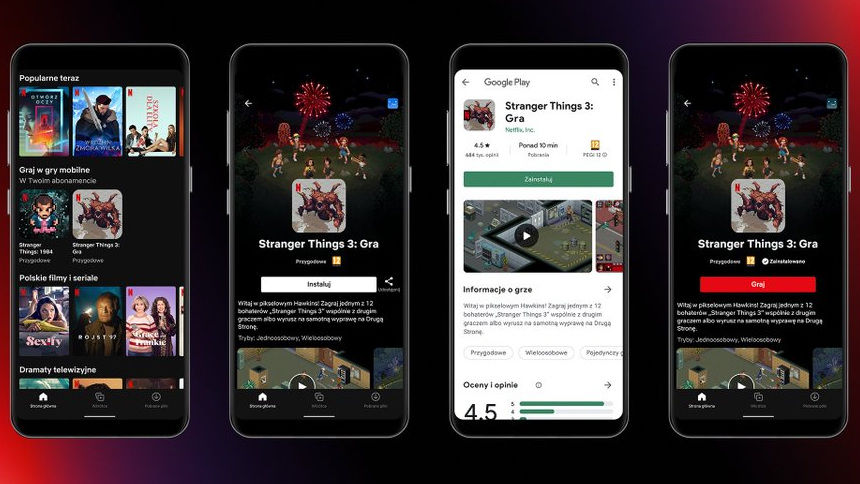 On August 26 (local time), Netflix started delivering two original games, Stranger Things, through its Android app. The delivery target area was limited to Poland.
Netflix announced its plans to deliver games through an investor report in the second quarter of 2021, and reports continued in July that it would provide games for mobile terminals to streaming service subscribers at no additional cost. Then, on August 26, Netflix started trial delivery of an Android app based on a bizarre story that is popular around the world among its exclusive delivery works only in Poland. The titles actually delivered are: Stranger Things: 1984, released in 2017, and Stranger Things: The Game, released in 2019. Access is limited to Netflix subscribers, but there are no ads or in-app purchases.
Titles delivered to this test version are downloaded directly to Android devices, overturning expectations that they will become cloud gaming services like Google Stadiana or Microsoft's Xbox Game Pass.
It's unclear why Poland was chosen as the testing site, but reports suggest that Poland is becoming a popular testing area for game and app releases. I've heard it tested in Related information can be found here.