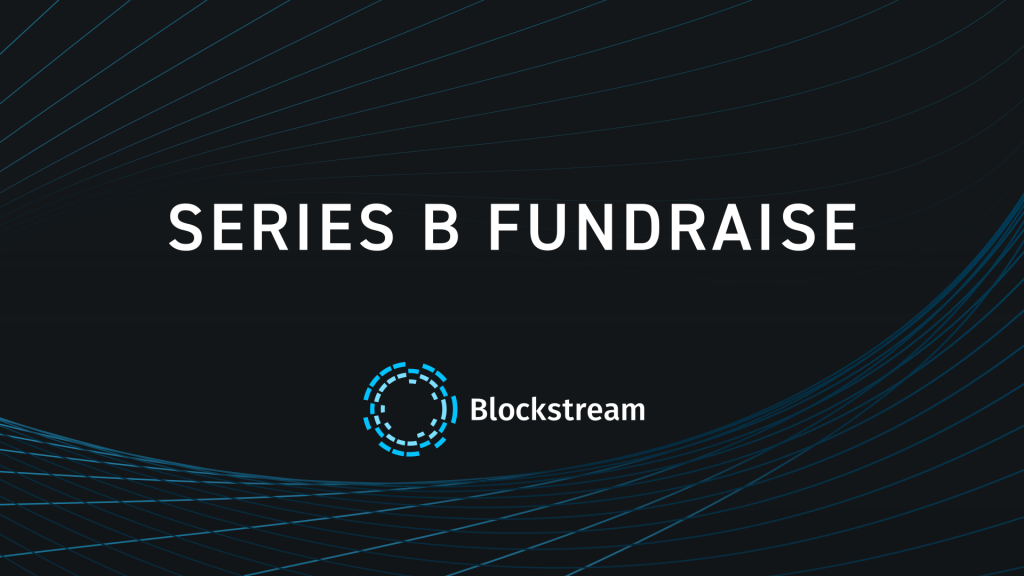 Blockstream, a blockchain technology infrastructure company, announced on August 25, 2021 that it had raised $210 million in funding with a valuation of $3.2 billion. As a result, Blockstream has earned the title of unicorn company, which is given to technology companies with valuations of more than $1 billion.
Founded in 2014 by CEO Adam Bag, a British crypto-asset researcher, Blockstream is a blockchain company headquartered in Victoria, Canada. In 2014, he raised $21 million in seed funding, developed Liquid Network, a Bitcoin sidechain, and Lightning Network, a method of remittance payment outside the block chain. In 2016, he succeeded in raising $57 million in a Series A round. . Also, in 2017, it has introduced a lot of Bitcoin-related infrastructure, such as launching Blockstream Satellite, which allows you to use Bitcoin anywhere in the world through satellite.
Blockstream has raised $210 million in a series B round with a valuation of $3.2 billion this time, led by investment firm Baillie Gifford and crypto asset exchange Bitfinex operator iFinex. did. According to the report, Blockstream became the 15th Canadian company to be listed as a unicorn company after its valuation exceeded $1 billion.
The funds raised will be used to expand the Liquid Network and promote the Blockstream Energy business, a new and renewable energy mining service. In addition, the company plans to acquire Israeli mining equipment maker Spondoolies to launch an ASIC specialized department and release enterprise mining software by 2022.
Bailey Ridford believes it is an honor to participate in the mining promotion or Liquid Network development stage through blockstream investment. He said he expects close cooperation with Blockstream to realize investment and democratization.
Bitfinex also said that Blockstream has been engaged in Bitcoin construction for the past 7 years and is now a company at the forefront of Bitcoin innovation. He said he was looking forward to launching the service. Related information can be found here.