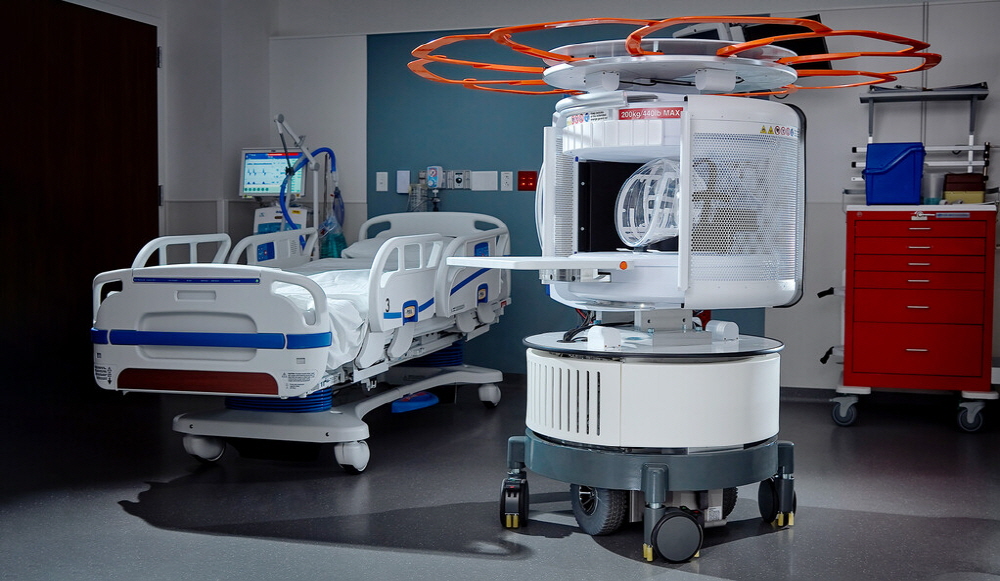 Stroke always ranks among the top causes of death, but the most important factor in treatment is speed. Depending on the symptoms, if appropriate measures are not taken within 4 to 5 hours of onset, blood flow is insufficient and nerve cells are in a state of disorder.
Stroke treatment requires immediate brain MRI or CT scans to determine whether symptoms are caused by clots that can be treated with blood coagulants or cerebral hemorrhages that require surgery. However, unless MRI or CT equipment is immediately available, the risk of death increases at once.
Hyperfine, a division of 4Catalyzer, a medical technology incubator affiliated with Yale University, specializes in the scanning location on the head to reduce the size of magnets required for general MRI machines, reducing the weight by one-tenth and reducing power consumption by 35 minutes. of 1, the cost is reduced to one-twentieth of the development of a portable MRI machine.
Because it is portable, the patient can take the device with the patient rather than traveling to where the MRI machine is located. It can be used by plugging the power into an outlet. According to a study conducted in 2020, it was possible to accurately detect more than 29 of 30 patients with tumors and strokes.
In this study, 144 patients at Yale New Haven Hospital were diagnosed with intracranial hemorrhage and acute ischemic stroke patients and normal human MRI images taken with conventional MRI equipment and portable MRI with expert eyes. As a result, it is said that accurate identification was possible with 80% accuracy in portable MRI images.
The research team said that such an MRI equipment is sure to be helpful in saving lives in environments with limited medical resources, such as regional hospitals with poor large medical facilities and developing countries. The research team said that this study is the first case of using a portable MRI device to check the appearance of cerebral hemorrhage and its clinical significance. The team is examining the potential of portable MRI to help diagnose and monitor head trauma or brain tumors, and assess brain health in people with risk factors such as high blood pressure. For practical use, research is continuing with funding from the American Heart Association AHA, the National Institutes of Health, and Hyperfine Research. Related information can be found here.