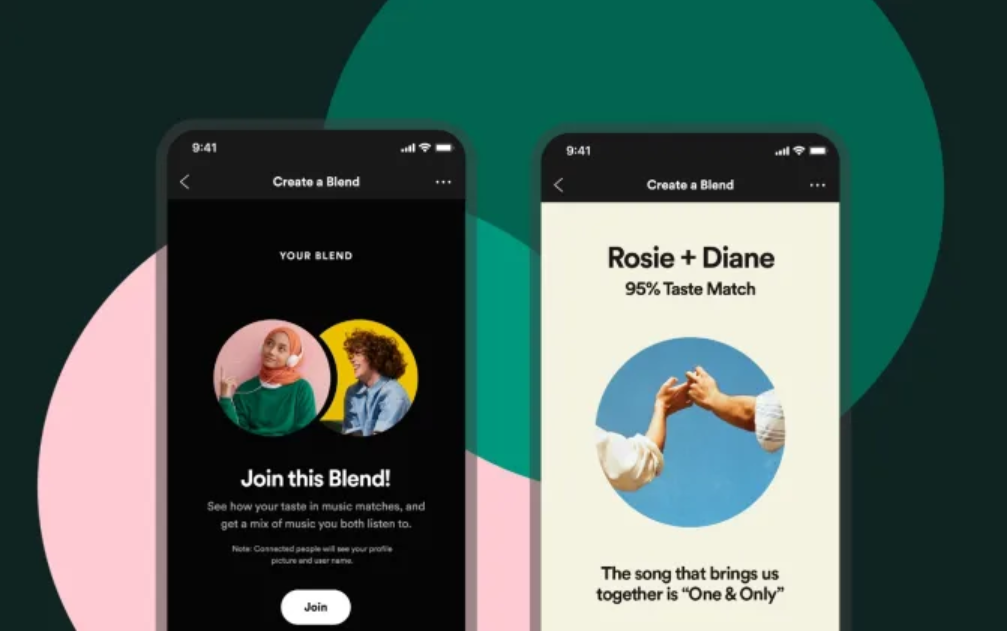 On August 31 (local time), Spotify unveiled to users worldwide the Blend feature, which reflects the music tastes of two users and creates new shared playlists.
Blend was released as a beta version in June. The created shared playlist is updated daily according to user listening trends. In addition, some features have been added prior to the official release. First, you'll see a match score indicating how similar your tastes are or if there are any other differences. A data story that displays data about two people based on their listening tendencies can tell you what a specific song is that connects two people. In addition, a dedicated cover is automatically created for playlists created in Blend.
Blend itself is also available for free users, but for premium plan users, you'll know if the two playlists are reflected in the song. To create a blend, select Create Blend in the mobile app Made4U. Then, tap Invite to invite a friend, and if the other person accepts, Spotify automatically creates a playlist and cover art that reflects the taste of the two.
If you only listen to the songs you like, you will have fewer encounters with new singers or songs. Sometimes it's good to listen to a playlist that reflects your friends' tastes. Related information can be found here.