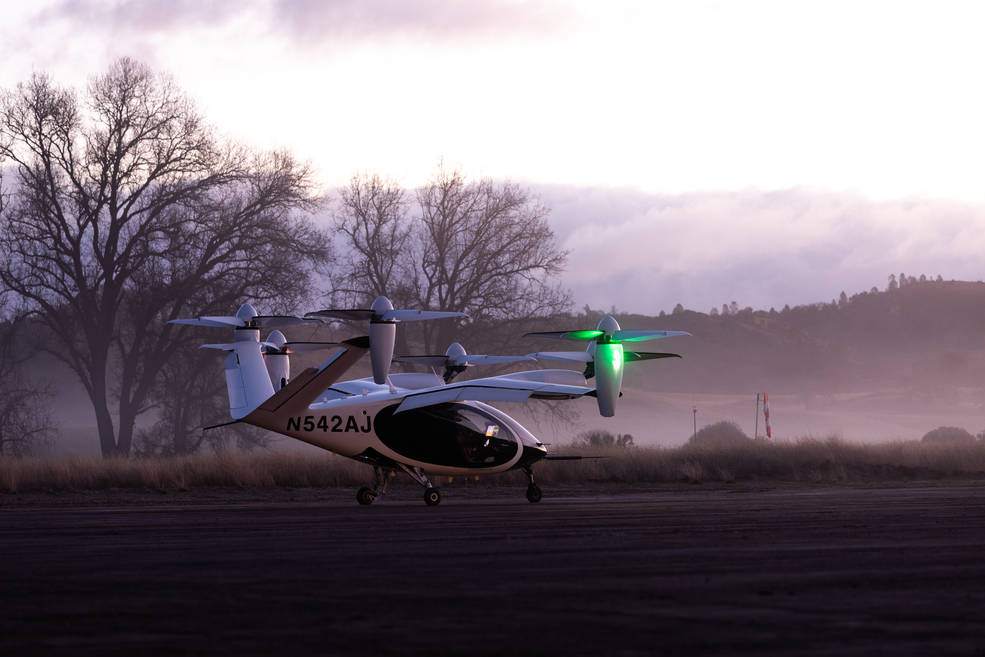 The National Aeronautics and Space Administration (NASA) has begun flight tests of the electric vertical take-off and landing aircraft eVTOL, developed by Joby Aviation. This test, which took place from August 30 to September 10, confirms whether the prototype will safely and reliably fly, and collects various data.
Jobaviation is an eVTOL company established in 2009 and is one of the companies participating in the NASA AAM (Advanced Air Mobility) campaign. AAM campaigns include local transportation within a 50-mile radius of rural or urban areas, or intra-village transportation of up to several hundred villages, with the aim of paving the way for environmental passenger and freight transport markets in suburban and rural areas.
This is the first time NASA is conducting an eVTOL device test. The purpose of this test flight is to collect data on aircraft performance and noise and to identify gaps with current aviation regulations and policies through simulation and to form a concept for future airspace use. To put it plainly, we want to see how superior it is to helicopters and other fossil fuel-powered vehicles.
According to NASA, the campaign development test is an important strategic step in NASA's goal of accelerating the AAM industry timeline. In addition to Jobaviation, NASA also plans to conduct similar tests at eVTOL companies. NASA is also said to be considering providing FAA advice to the Federal Aviation Administration with information from the campaign.
NASA previously signed a data-sharing agreement for Uber's air taxi business plan. However, it sold the business to Jobaviation in December 2020, when Uber canceled the plan to improve profits.
Jobaviation and other eVTOL companies are eventually aiming for commercial operations through FAA certification, but there are still many issues to overcome in terms of various regulations, safety and reliability, and it will take several years at the earliest. Jobaviation hopes to start air taxi service in 2024. Whether this will materialize is not yet known, but test flights under this AAM campaign could be an important step forward. Related information can be found here.