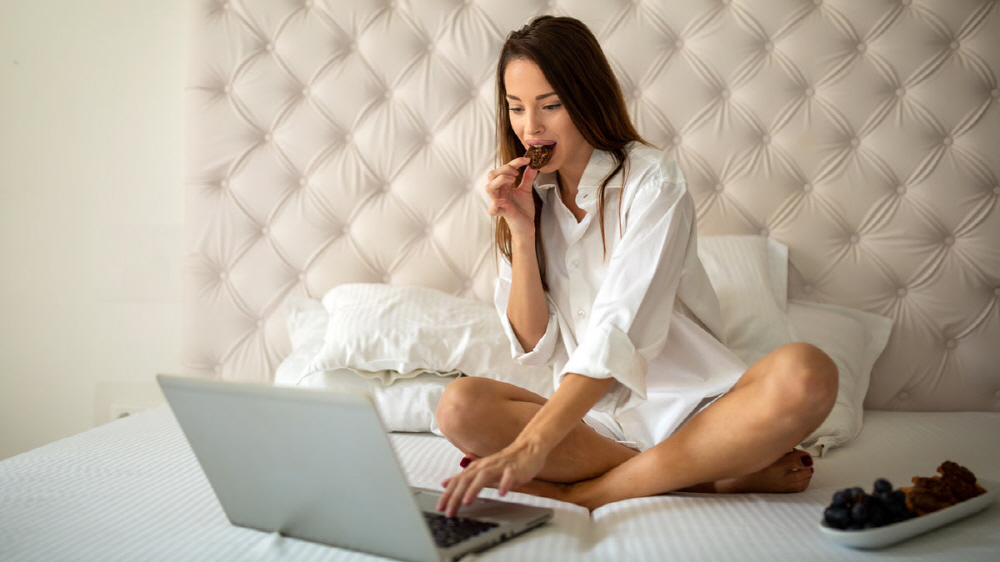 Due to COVID-19, a statistical number is emerging that remote workers are working in their own style in places where the webcam is not visible. Newly published survey results show that most remote workers are working on sofas or beds rather than a proper home office.
CraftJack, an interior-related marketing company, conducted a survey of 1,520 American workers who worked remotely between June 16 and 25, 2021 to investigate the reality of remote work. The gender ratio of respondents was 48% female and 52% male, and the average age was 37 years old.
First, the survey found that 90% of respondents were making certain expenditures for remote work. Specifically, 57% of respondents bought a chair and 51% bought a desk. In addition, 58% of respondents said their workplace paid for or provided furnishings to renovate their home workspace. Also, the average amount spent on upgrading equipment used at work was $282.
The research also revealed that, unlike equipment that can be purchased relatively inexpensively, little investment is being made in the work room. 71% of respondents said they use an improvised workspace. In addition, 32% of respondents said they were working in a neat home office, while 31%, almost the same, said that they were replacing their bedroom with their office.
The results of the investigation not only of the working room but also of the working space were disastrous. 68% of respondents said they had worked on a sofa before, followed by bed 65%, outdoor 54%, kitchen counter 51%, and wardrobe 35%. In addition, even if the question was changed to a place where they work all the time rather than where they have worked, 45% of sofas, 38% of beds, 20% of outdoor spaces, and 19% of closet rooms showed results.
This work environment presents a number of problems for remote workers. While working from home, 74% of respondents said they had pain or discomfort in their back, neck or shoulders, and 66% said they had a desk or chair for work but they were high and unable to reach. Of those working remotely in the same room with another person, 69% said they were suffering from noise from the other person, and 58% of those who worked remotely with a spouse or roommate said the noise made their relationship worse. In addition, 43% of pets, 37% of children, and 34% of partners were in the order of problems intruding during a video conference.
Regarding the actual situation revealed in the investigation, Kraftjack said that many workers who were previously confined to the office are starting to return to the office, while more workers are continuing full or partial remote work. This remote work and office hybrid is the new standard Workers will be spending longer at home than before COVID-19, so home offices are a factor that needs to be taken more seriously than ever before. Related information can be found here.